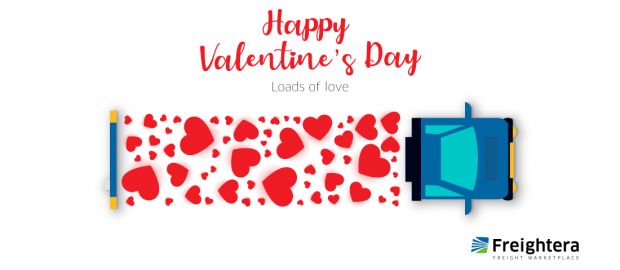 Loads of Love ❤️ from Freightera team! Happy Valentine's Day!
We are here for you to make your shipping easier and your loads cared for as if they were our own.
Thank you so much, our dear customers, for your business and for giving our Client Care and Logistics teams so much love in your enthusiastic reviews! We are thrilled to deliver you a service that you've been missing!