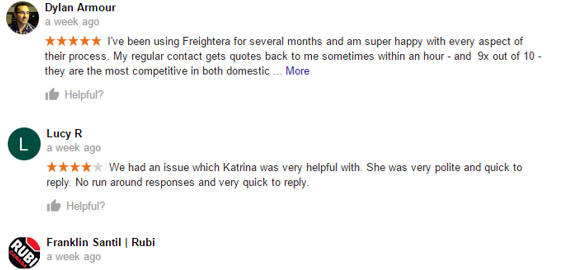 We'd like to thank our shippers for their reviews this past February 2017. We're glad to read that we're helping you ship with competitive rates in a timely manner. We truly appreciate you took the time to write those kind reviews ♥
Google Reviews: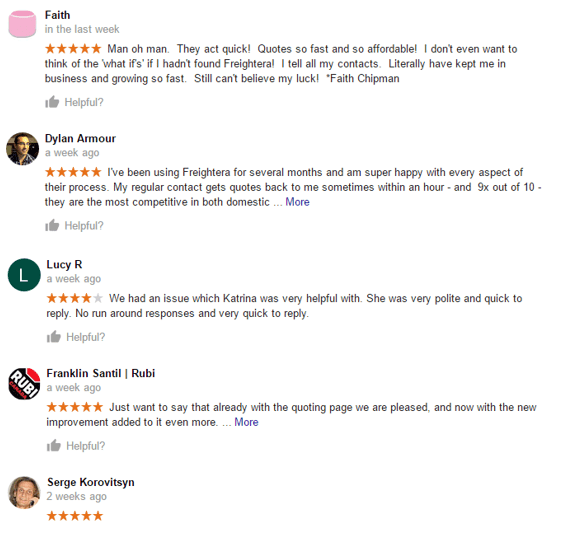 Shopper Approved Reviews: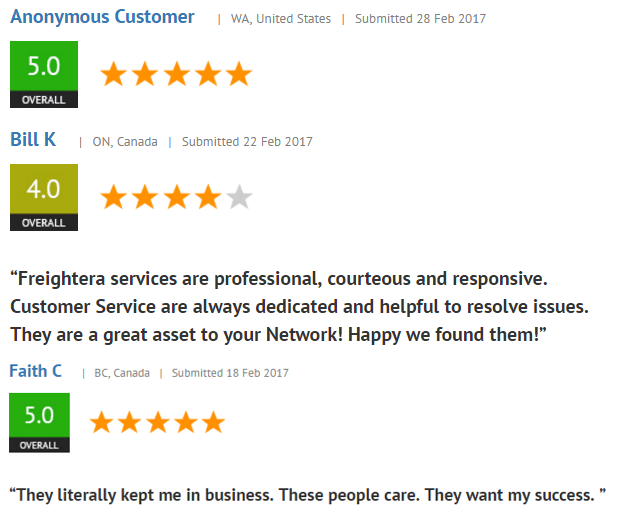 See all ShopperApproved Reviews about us.