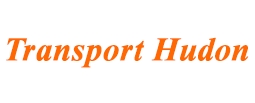 Years in operation

1984 to present
Transport Hudon provides TL and LTL service seven days a week with flexibility to suit any shipment. With more than 15 years in the business you can count on a team of experts in the shipping,customs and storage fields, all of whom can help you make the best choices for your business. With storage warehousing options in Montreal and Los Angeles.
Why Choose Transport Hudon
When doing business with Transport Hudon you are dealing with people whose expertise and skills ensure that all your transportation management needs are covered. Their role is to provide you with the best services and solutions in transportation management while establishing strong relationships with you and other partners in order to make your company more cost-effective.
Services
TL and LTL service with cross-border expertise to handle all your customs-related needs. Transport Hudon has mega-warehouses in Montreal and Los Angeles, equipped with climate control, anti-theft and fire protection to keep your storage secure.
Fleet
With 22 tractors and 40 trailers, Transport Hudon has the right machinery for your domestic shipping needs: 53-feet logistics trailers with 110-inch rooftop, 26-feet trailers and straight trucks complete with freight elevator. Their fleet is virtually new, offering customers and drivers confidence merchandise will be delivered reliably and on time.
Head Office:

Delson, QC Canada