Freightera: Best Online Freight Marketplace in North America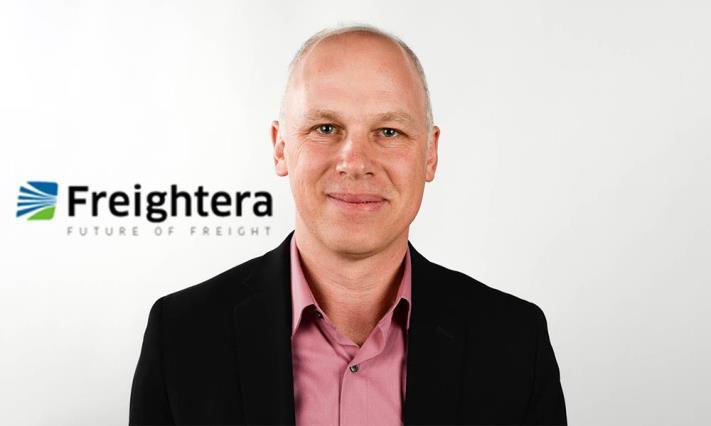 Transport News INTL has just selected
Freightera
as "Best Online Freight Marketplace – North America" in their Logistics, Warehouse & Supply Chain Awards 2017!
Transcript of the article:
Freightera is an award-winning online freight marketplace, automating freight shipping and increasing operating margins for carriers and B2B freight shippers. We caught up with Eric Beckwitt to find out more.
Freightera creates partnerships and systems and promotes new technologies that allow businesses to find the best price and lowest emission transportation options. Over 10,200 manufacturers, distributors, and wholesalers in the US and Canada use Freightera for 24/7 online access to billions of all-inclusive freight rates and instant freight booking. As such the firm needs to offer the very highest standards of service and support, as Eric emphasizes.
"Here at Freightera, we provide instant all-inclusive LTL, TL, and intermodal rate quotes for business to business freight shipping in the US, Canadian, and cross-border markets. Freightera also provides same-day manual quoting for multiple additional services that are in the advanced stages of automation, including LTL/FTL, flatbed, heavy haul, and container services. We achieve excellence by continuously improved automatic processes, 100% online instant booking, and unmatched 5-star customer service.
"Fundamentally, we attribute our success to our unique, visionary approach to integrating the global freight marketplace, starting in North America, to our team and culture, and our rapidly growing and excellent relationships with our customers, carriers, investors, partners and enthusiastic adopters of this new freight platform.
The core Freightera system is completely custom-designed and programmed, allowing us to create, and continuously improve a completely new cutting-edge cloud-based freight quote and booking system. That said, we also pay close attention to recommendations of our customers, investors, and partners, and do our best to integrate the best available systems wherever possible to provide the greatest value to our B2B shipper clients and transport partners."
Currently, the North American logistics and supply chain transport market is in the process of rapid change. New technologies and systems are quickly disrupting traditional 3PLs, providing unmatched transparency and opportunity for cost savings and efficiency. B2B freight shippers and transport companies both stand to benefit hugely from the adoption of these new technologies, which offer opportunities for load consolidation, increased carrier profitability, decreased air pollution and greenhouse gas emissions, as well as reduced shipping costs, all at once. There are huge opportunities for win-win between all major parties in the supply chain and transport sector.
As such, moving forward Freightera is determined to build upon its current success and grow even further as it looks towards a bright and exciting future, as Eric concludes.
"Looking ahead, Freightera is rapidly expanding in North America in 2017. Currently, we have over 9 billion unique service routes in our automated system. By comparison, North America's largest LTL carrier by revenue, FedEx Freight, has about 400 million lanes. We are currently growing at about 600 million new lanes per month, and if all goes well will accelerate to nearly 10 billion lanes per month in late 2017. By the end of 2017, we can be up to 50-100 times larger than the North American coverage of FedEx Freight in terms of rate availability, and then we are expanding overseas. Our goal, within 2-3 years, is to be the world's best online freight marketplace, offering instant all-inclusive freight rates between any two locations on earth.
"Within the marketplace itself, we believe that rapid automation and process improvements in global freight transport will be key to achieving international climate change targets and avoiding potentially severe impacts from rising sea levels, extreme weather events and crop failures associated with global climate change.
Therefore, Freightera is pioneering a market-based, non-regulatory emissions reduction process that is already reducing C02 and NOx emissions by 60—80% on select lanes in North America. We have written on the green future of freight for the G7 Summit in Japan, and Freightera was invited to present recommendations for industry participation at the 2016 UN Climate Change Conference in Marrakesh. In all cases, Freightera is working on an open, industry-led, non-regulatory approach, and serving as a key collaborator with governments on the essential issues.
One of the first fruits of this process is the new North American Low Emission Freight Marketplace, created in collaboration with the Natural Resources Canada SmartWay certification program, where shippers can find and select the lowest emission option for shipping freight in North America."
Original content on page 9 of Transport News 2017 Logistics, Warehouse & Supply Chain Awards and on Transport News INTL website.