USA Truckers and Freight Brokers – Infographic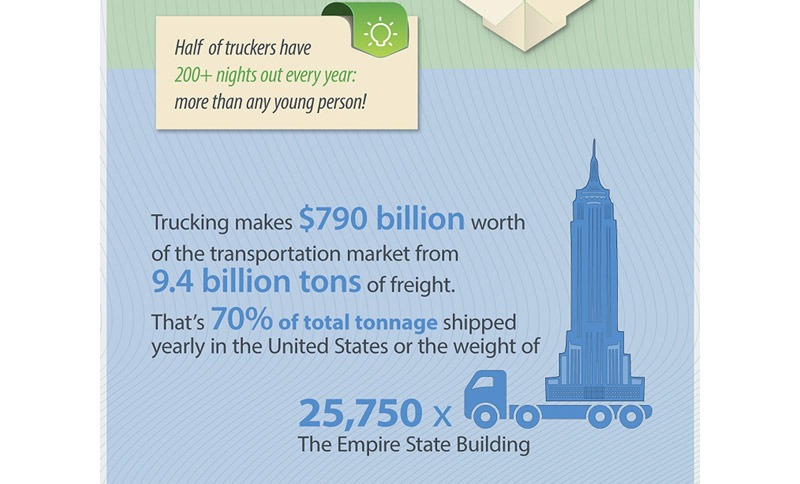 Don't you love infographics?
American truckers and freight brokers have many good reasons to be optimistic about their future according to this great one by JW Surety Bonds.
Trucking is an impressive $790 billion industry. 82% of all goods in the US get transported by truck at some point and top products include electronics, furniture, food, and clothing.
Some exciting or unexpected facts from this infographic:
Do you know that half of the truckers have 200+ nights out every year: more than any young person?
Truckers earn up to $80,000 – almost twice the average American yearly wage
Truckers are freight brokers' choice of transport, shipping over 81% of the total freight revenue
The top 25 freight brokerage firms have a combined revenue of $22.7 billion
Enjoy!
Visit our website for more information about our freight shipping marketplace and the trucking companies we're working with.