Freightera Customer Service Team, Thank You!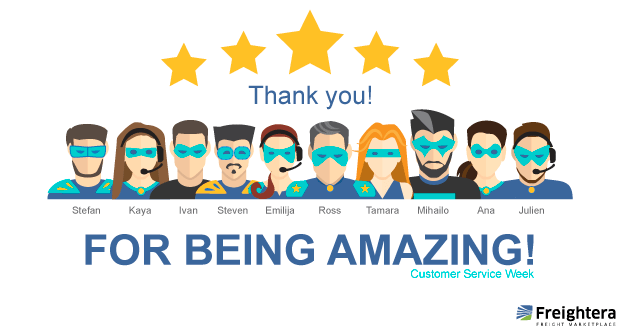 Happy Customer Service Week, dear friends working in customer service! Please forgive us for not being easy on you at times and thank you, thank you, thank you for your unbelievable patience and tireless service.
The reason we celebrate customer service the whole week is probably that customer service is so important in our lives.
At Freightera, we are in the business of providing our customers – shippers and carriers – with the best service they deserve. Don't take our word for it, just check our Google reviews to see how our customer care team is truly amazing. They make 5-star service culture in the freight industry possible every day. Thank you and Happy Customer Service Week, Freightera Care! You're our own superheroes!