Eric Beckwitt: 2017 Top Rated CEO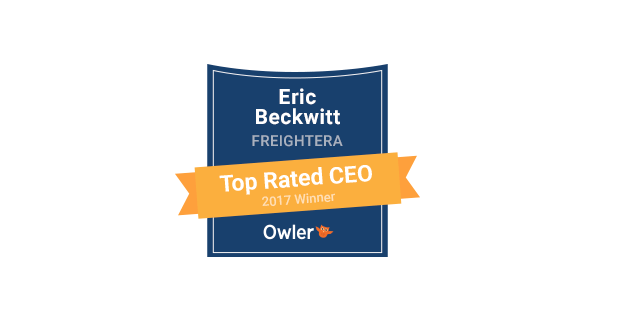 Who are Canada's most-liked CEOs? Freightera's CEO Eric Beckwitt is!! At least according to Owler! We just received the 2017 Top-Rated CEO winner badge from them.
Congrats, Eric! And, please-please-please, stay that way 😉
Based on Eric's rating today, he is in the top 0.1% (99.9th percentile) of 167,000 CEOs ranked worldwide. With currently a 98% approval rating, he is now the official 2017 Top Rated CEO winner. The CEOs of Tesla and Amazon, by comparison, have 80%.
We just got more press on the release from last week too.