Documents for Freight Shipping: A Definitive Guide (2023)

[Updated May 2023]
"I was just looking to ship a pallet to my client… so how did I end up here, with my head in my hands, where it all went wrong?"
We've compiled a list of documents that you might need, depending on your mode of shipping (air, ocean, or road) to help save you some headaches. Below you'll find the only resource you'll ever need when it comes to shipping documents!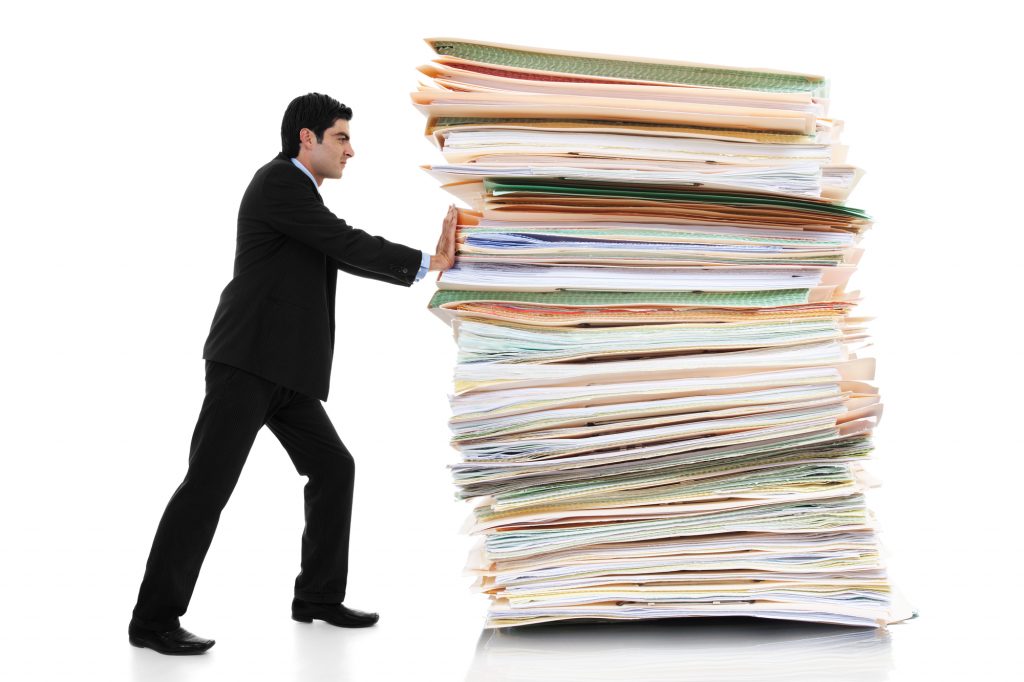 Common shipping documents
Bill of Lading
A Bill of Lading (BOL) is a document that contains all of the basic information about your shipment, such as the shipper's and consignee's addresses and contact information, the cargo information, as well as the carrier's information.
A bill of lading, sometimes called the waybill is the bread and butter of shipping documents.
Since the BOL is signed by both the shipper and the carrier at the time of pickup, it also serves as proof of pickup and state of the shipment.
Shipping labels
Shipping labels are not a standalone document, but an addition to the BOL. They are the honey to your bread and butter and must be placed on your cargo. The labels make it easier for the carrier to confirm which pallet or shipment belongs to which BOL.
Pro forma invoice
There are no strict rules on how a pro forma invoice should look or be formatted since it is pro forma (done or produced as a matter of form). What is important, however, is that it needs to include a detailed description of the goods as well as their value. 
They are used by the purchaser, for internal purposes in international purchases. When filled in fully and correctly, they are quite similar to a commercial invoice.
Pro forma invoices are generally sent to the purchaser before the shipping itself takes place. 
Commercial or Customs Invoice
A commercial invoice is a document that is used for customs clearance. Its main use is to show the value and origin of the shipment.
Although it may look similar to a pro forma invoice, the commercial invoice (sometimes called the customs invoice) does have to contain more information than the pro forma invoice. Unlike the pro forma invoice, the commercial invoice is not used solely for internal purposes. In fact, without a commercial invoice your shipment would be unable to cross the border at all.
Every customs invoice needs to contain the following information:
The country of origin

The shipper's and consignee's information (company name and the full address)

The list of items shipped

The value per item shipped and the total value of the shipment
Packing List
A packing list is a detailed description of your shipment with the packing type, weight, dimensions, volume per item shipped, as well as any markings per item.
This document may be required during customs clearance. It helps the customs officials identify the packages they'd like to inspect, instead of inspecting each piece shipped individually.
It is also possible that either of the parties may require a packing slip in order for a bank to issue them a letter of credit.
Certificate of Origin (CoO)
A certificate of Origin is just that, a certificate stating the country of origin or manufacture of the goods being shipped. This document is issued by the local Chamber of Commerce. 
The CoO is necessary for the import of goods. It helps the customs authorities determine whether a shipment is subject to duties as well as whether the shipment is even eligible for import. 
Gift Certificate
No, not the kind of gift certificate you'd get at your local pizza place. The gift certificate in shipping is used instead of a commercial invoice. 
In the case that you are shipping an in-kind donation, your shipment would no longer need a commercial invoice or a certificate of origin. Instead, you would use a gift certificate to prove the value and origin of the goods.
Freight Invoice
Your shipping fees are listed and broken down in your freight invoice. At Freightera, we generally issue an invoice after a shipment has been delivered, and a preliminary invoice is available to all our clients before that but is subject to revision.
Forwarder's Certificate of Receipt
In the case you are using a freight forwarding company, you will receive a Forwarder's Certificate of Receipt as proof that the goods were actually handed over to them.
Situational shipping documents
Dangerous goods declaration
A dangerous goods declaration is required if you're looking to ship… dangerous goods. 
A dangerous goods declaration shows that your shipment has been labeled, packaged and declared as per the dangerous goods regulations.
Most ground carriers will allow this declaration to be replaced by a BOL as long as it contains (along with the standard BOL information) a UN code, the proper name of the commodity, the hazmat class, and the packing group.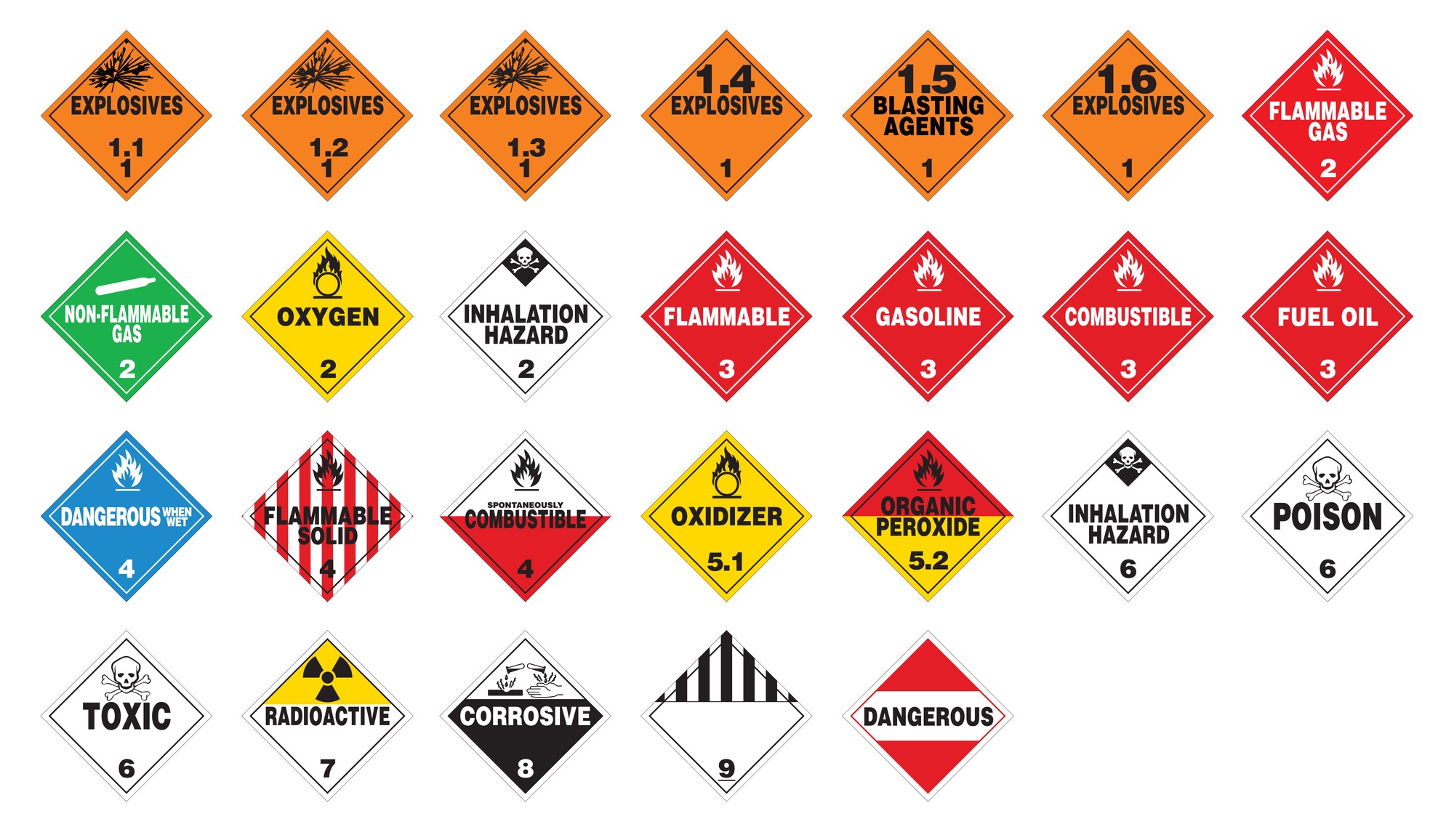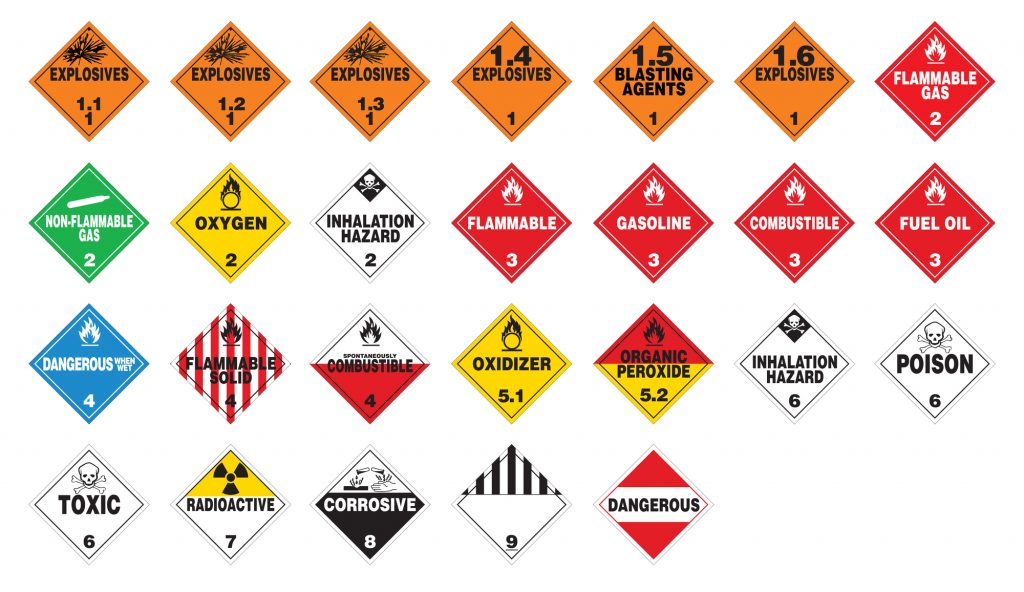 Import/Export Customs Declaration
An import or export declaration, expresses a party's desire to place a shipment under a given customs procedure. It lists and gives details of goods that are being imported or exported.
The declaration can be lodged by the owner of the goods or by a party acting on their behalf with the customs office where the goods are to be presented.
Consular invoice
Some countries require a document certified by the consular official of the foreign country. The consular invoice details the value of the shipment, as well as the shipper's and consignee's information.
Destination Control Statement
For air or oceanic shipments, your commercial invoice might need to contain a destination control statement. 
The purpose of this document is to notify all concerned parties that the shipment may only be exported to certain destinations. 
Production Certificate
Production certificates are necessary in order to import goods into areas where production is regulated. This document notes the materials or production types used in order to make the production process sustainable.
Phytosanitary Certificate
If you're looking to ship plants or plant products, a phytosanitary certificate is required to prove that your shipment is free of regulated pests and that the shipment conforms to the regulations imposed by the importing country.
Vessel Certificate
A vessel certificate serves to verify the ownership and state of a vessel. It states the age and maintenance of a vessel and is usually required in order for a bank to release a letter of credit.
Inspection Certificate
An inspection certificate is a document confirming that the goods were seen in good condition at the time of inspection. Usually, the inspection takes place before shipping. 
Inspections are performed by specialized companies.
The inspection certificate is sometimes required in order for banks to release a letter of credit.
Certificate of Free Sale
Sometimes also known as a certificate for export. The certificate of free sale is required by many countries as proof that goods such as cosmetics, food items, biological products or medical devices are sold and distributed freely in the open market, without restriction. 
This document also proves that the goods were approved by the regulatory authorities in the country of origin.
Fumigation Certificate
A document serving as confirmation that wooden packaging such as pallets has been fumigated. 
The fumigation certificate is sometimes also known as the pest-control certificate. 
Wood packaging declaration 
Some ground carriers, although rarely, will require you to fill and sign a wood packaging declaration form.
Wood packaging declaration notes specifics about the packaging of your shipment such as if the materials used for the packaging were sourced from Canada or the US, if they are made of other materials altogether, etc.
Dock/Warehouse Receipt
A dock receipt is a receipt given to the shipper by the carrier at the time the goods are received for shipping. This document confirms the carrier's responsibility to store the freight until the time of shipping.
The dock receipt is a useful document in case of damage or loss of shipment.
Letter of Credit
Also known as a credit letter, a letter of credit is a letter from a bank guaranteeing that a purchase from a seller or shipper will be received on time and for the previously specified amount. With a letter of credit, the bank becomes a guarantor in case the purchaser is unable to pay for the goods.
These documents have become a large part of international trading due to the nature and differences in regulations from country to country. 
To round-up
Lots of these documents are for situational use and chances are you won't need most of them for your shipping purposes.
If you did happen to need any of them, now you're equipped to deal with anything you may need!

Luckily, intracontinental shipping is much simpler than shipping between continents. At Freightera we aim to make it as simple as possible, in fact.

If you're intrerested in shipping freight, we offer freight quotes online for free, in seconds!