Time to Learn Freight Terms [Infographic]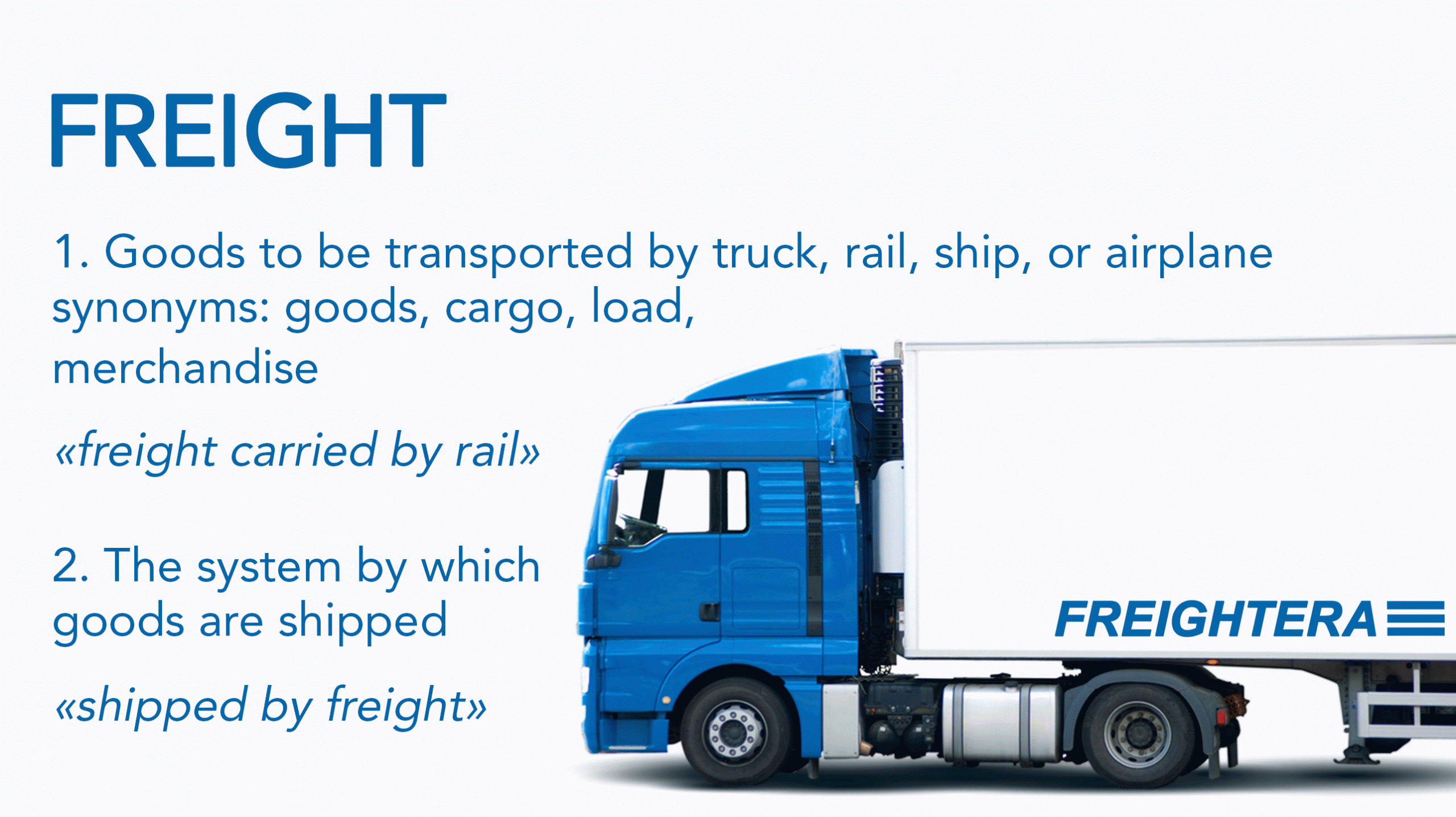 Learn Freight Terms & Lingo with Freightera!
Updated August 2022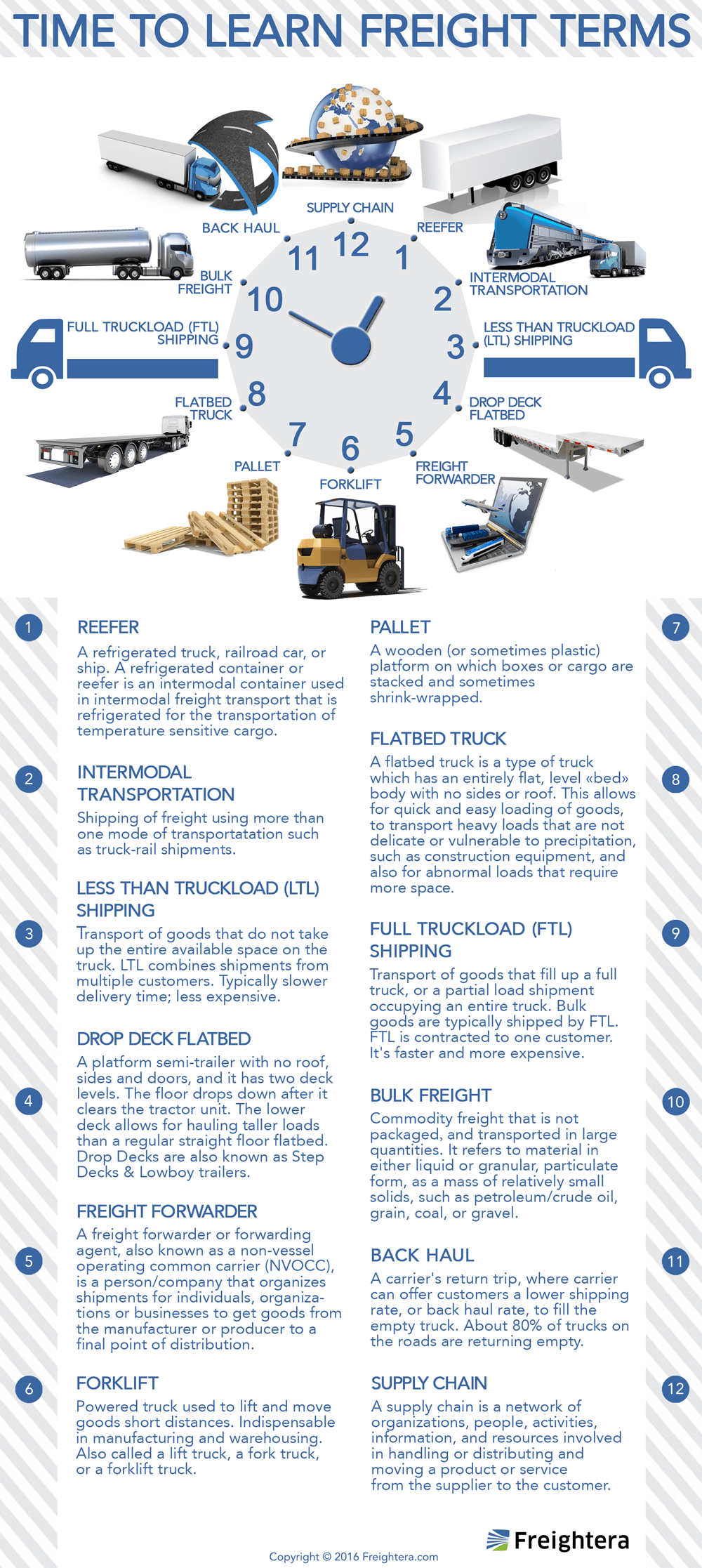 Reefer: A refrigerated truck, railroad car, or ship. A refrigerated container or reefer is an intermodal container used in intermodal freight transport that is refrigerated for the transportation of temperature sensitive cargo.
Intermodal transportation: Shipping of freight using more than one mode of transportation such as truck-rail shipments.
Less than truckload (LTL) shipping: Transport of goods that do not take up the entire available space on the truck. LTL combines shipments from multiple customers. Typically slower delivery time; less expensive.
Drop Deck Flatbed: A platform semi-trailer with no roof, sides and doors, and it has two deck levels. The floor drops down after it clears the tractor unit. The lower deck allows for hauling taller loads than a regular straight floor flatbed. Drop Decks are also known as Step Decks & Lowboy trailers.
Freight Forwarder: A freight forwarder or forwarding agent, also known as a non-vessel operating common carrier (NVOCC), is a person/company that organizes shipments for individuals, organizations or businesses to get goods from the manufacturer or producer to a final point of distribution.
Forklift: Powered truck used to lift and move goods short distances. Indispensable in manufacturing and warehousing. Also called a lift truck, a fork truck, or a forklift truck.
Pallet: A wooden (or sometimes plastic) platform on which boxes or cargo are stacked and sometimes shrink-wrapped.
Flatbed truck: A flatbed truck is a type of truck that has an entirely flat, level <<bed>> body with no sides or roof. This allows for quick and easy loading of goods., to transport heavy loads that are not delicate or vulnerable to precipitation, such as construction equipment, and also for abnormal loads that require more space.
Full truckload (FTL) shipping: Transport of goods that fill up a full truck, or a partial load shipment occupying an entire truck. Bulk goods are typically shipped by FTL. FTL is contracted to one customer. It's faster and more expensive.
Bulk freight: Commodity freight that is not packaged, and transported in large quantities. It refers to materials in either liquid or granular, particulate form, as a mass of relatively small solids, such as petroleum/crude oil, grain, coal, or gravel.
Back haul: A carrier's return trip, where carrier can offer customers a lower shipping rate, or back haul rate to fill the empty truck. About 80% of trucks on the road are returning empty.
Supply chain: A supply  chain is a network of organizations, people, activities, information, and resources involved in handling or distributing and moving a product or service from the supplier to the customer.
New to shipping freight? Confused by the lingo? Start by learning freight terms commonly used in the industry such as Less than Truckload (LTL) shipping, Full Truckload (FTL) shipping, Reefer, Forklift, Pallet, etc.
Visit our freight glossary page for more A-B-C of freight!