Freightera CEO Speaking at the GreenTech 2019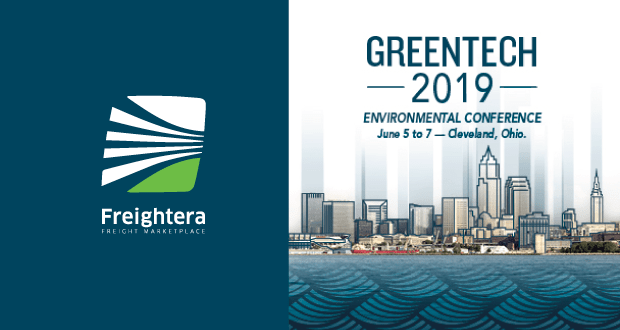 Freightera CEO Eric Beckwitt will be speaking on June 6th, 2019 about disruptive clean technologies in freight at GreenTech 2019, Green Marine's 12th annual conference.
The conference will be taking place at Westin Cleveland Downtown Hotel in Cleveland OH, from June 5th to June 7th, 2019, and the participants will be discussing important topics relevant to shipping, port sustainability and innovative green technologies, including the human factor of shipping sustainability, dredging and habitat restoration, big data/data analytics, and traffic management.
Check out the conference agenda and register for the conference.
For more information on green freight, please check our website.