Freightera Wins 2020 Consumer Choice Award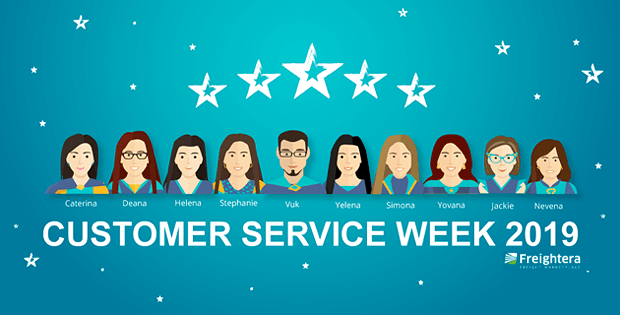 Happy Customer Service Week to our employees, customers, colleagues, and partners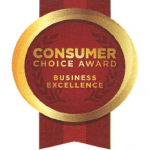 October 11, 2020 update: While we were writing this blog, and just in time for Canadian Thanksgiving & Customer Service Week, we won 🏆 "2020 Consumer Choice Award" in the Freight Brokerage category in Vancouver. It's the best possible recognition of our super-friendly helpful and inspiring team. Thank you, our customers for this recognition!
---
As we all know, customer service is a pillar of good business. And ever since we entered the market, our Client Care team has been both the means of achieving our goals and one of our main goals itself. 
In the spirit of Customer Service Week 2019, we've talked to Yelena, our Client Care team leader.
Here are Yelena's thoughts on Freightera's focus on customer service, and its impact:
Q: Freightera's Client Care team is one of its biggest pride and joys. Why do you think that is?
Yelena: Because we really try to take care of each client and their shipping needs. We put them first, listen to them and try to respond as soon as possible to any of their questions, concerns or requests. That is not very common in this industry and not everyone is pleasant and willing to take the time to help, so we try really hard to stand out in that way.
Q: What makes Freightera's Client Care team a 5-star customer service team?
Yelena: We take the time to get to know our clients and their shipping needs and find out what's the best way to help them with their situation. We really do care about the relationships we build with our customers and we're always there for them!
Q: What is the biggest challenge you and the team experience working in customer service?
Yelena: The freight industry is not a fast industry and sometimes we can't get the answer we and our clients desperately need fast enough. Of course, everyone has their good and bad days, but we just need to remind ourselves to be patient and remain professional – which goes for both sides. 🙂 Frustrations are common, but we just try our best to make things work for everybody.
Q: What's most rewarding in working in customer service?
Yelena: Helping a client with their inquiry or problem and getting a solution that works perfectly for them. It's a rewarding feeling to know you've made someone's day by giving them the perfect price or handling the problem they had.
Q: How does the Client Care team help Freightera achieve its mission?
Yelena: We are always more than glad to listen to any suggestions our clients might have regarding the automation of our system, how we can improve it so it works even better for them and is flawless. We're constantly trying to make the experience of doing business with us a wonderful one and to be better than we were! 
"No man is an island," the saying goes.
Nobody is truly self-sufficient, and we all have to work together to achieve our goals and thrive. That's why we in Freightera are extremely grateful for our wonderful customer service team! ❤️
And we're also delighted that this is what our customers feel as well.
Here are some of the reviews we've gotten from customers in the last month: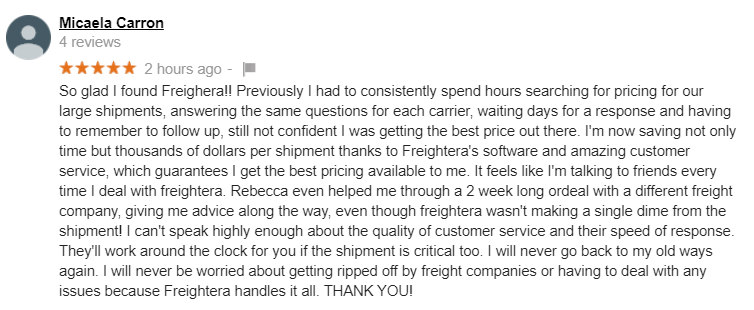 "So glad I found Freighera!! Previously I had to consistently spend hours searching for pricing for our large shipments, answering the same questions for each carrier, waiting days for a response, and having to remember to follow up, still not confident I was getting the best price out there. I'm now saving not only time but thousands of dollars per shipment thanks to Freightera's software and amazing customer service, which guarantees I get the best pricing available to me. It feels like I'm talking to friends every time I deal with Freightera. Rebecca even helped me through a 2-week long ordeal with a different freight company, giving me advice along the way, even though Freightera wasn't making a single dime from the shipment! I can't speak highly enough about the quality of customer service and their speed of response. They'll work around the clock for you if the shipment is critical too. I will never go back to my old ways again. I will never be worried about getting ripped off by freight companies or having to deal with any issues because Freightera handles it all. THANK YOU!"

"We use Freightera to ship 2 pallets to USA customers. The shipment goes very smoothly. Fast and safe. And the freight is quite reasonable. Much cheaper than other suppliers. Will definitely use Freightera services next time."

"Excellent service! Stephanie and Ana were delightful to work with. Thank you."

"Great service with very competitive rates. Information and process is always updated. Love it!"

"It was a great experience working with the Freightera team! I would highly recommend it!"

"Great service from the entire Freightera team. They have helped us create shipping solutions that work. Freightera's marketplace is very handy, thanks Freightera!"
"I've rarely had a customer experience as satisfying and complete as I have with Freightera. Keep up the good work."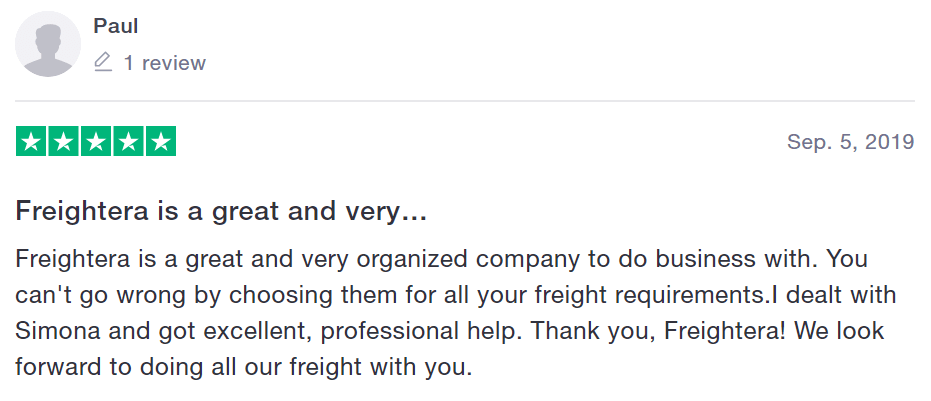 "Freightera is a great and very organized company to do business with. You can't go wrong by choosing them for all your freight requirements. I dealt with Simona and got excellent, professional help. Thank you, Freightera! We look forward to doing all our freight with you."
"The service and friendly staff very helpful. Overall I was very impressed with your company and prompt service. I will recommend to anybody."

"Have to say that they are doing a very good job. I sent 3 shipments to different places and all arrived on time, without damages."
As Yelena said, nothing makes us happier than knowing we have truly helped somebody!
Thank you again for all your wonderful reviews, dear customers!
~Team Freightera
P.S. 🙂 And in case you want to join us as a customer, it's simple and easy! We suggest you start by calculating your shipping cost here.