Freightera Wins 2020 Ready to Rocket Placement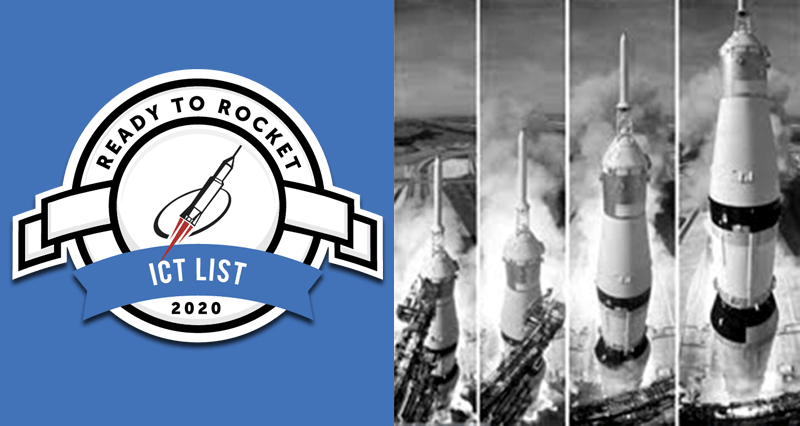 For the second year, Freightera makes the list of private BC companies best positioned for high growth and acquisition, according to a predictive model by Rocket Builders
VANCOUVER, British Columbia, April 15, 2020 (Newswire.com) – Freightera, a leading online freight marketplace offering instant freight quotes and streamlining shipping operations for manufacturers, wholesalers, and distributors in Canada and the U.S., was recognized among BC's top private companies in the Information and Communications Technology (ICT) sector by Rocket Builders for the second year in a row.
According to Rocket Builders, the annual 2020 "Ready to Rocket" lists "provide accurate predictions of private companies that will likely experience significant growth, venture capital investment, or acquisition by a major player in the coming year … The "Ready to Rocket" lists are the only predictive lists of this kind in North America, requiring many months of sector and company analysis."
"Freightera is honored to be recognized among the leading technology companies in British Columbia," said Freightera CEO Eric Beckwitt. Some of BC's most famous companies were acquired while on a Rocket list or graduated to become unicorns. This year's lists feature 200 companies across five sectors: Information and Communications Technology, Cleantech, Life Science, Digital Health, and Agri-Food.
Rocket Builders started its recognition program 18 years ago during the stock market downturn of 2002, post "the Internet bubble," a time somewhat reminiscent of the current COVID-19 crisis. Rocket Builders' partners Geoffrey Hansen, Dave Thomas, and Thealzel Lee covered the highlights for each sector, announced the recognized companies, and commented on COVID-19 related changes in the markets, investor interests, and growth predictions.
They discussed different scenarios impacting tech companies, including those with ongoing strong demand like telehealth, remote communications, and food delivery; those with paused demand and bounce recoveries like eCommerce, 3D printing, and supply chain; and those with an expected slow recovery, like real estate and travel.
Rocket Builders' Thealzel Lee also presented Rocket Lists statistics on Women in Tech. Thirty-two companies with female CEOs and Founders across 200 companies is not enough, she said. Even in Silicon Valley, only 28% of startup founders in 2019 were women according to Silicon Valley Bank. Freightera made Thealzel Lee's slide promoting female entrepreneurs, recognizing Freightera's Co-Founder Zhenya Beck.
The 2019 Ready to Rocket list for ICT performed extremely well. The average growth rate on that list was over 40%, with 31 companies with double-digit growth and 12 exceeding 100% growth, including Freightera. The ICT list represented the creation of over 500 jobs. Twenty-nine percent of companies on the list received new investments in 2019. Two companies graduated by achieving over $20 million in revenue, or over $50 million in investment, and two were acquired.
We identify companies that both information technology buyers and venture capitalists will value. Our analysis of market trends led to our selection of Freightera as a Ready to Rocket ICT company.
Freightera was also ranked #3 on the 2019 List of 100 Fastest-Growing Companies in British Columbia by Business in Vancouver.​​
​Media Contact
​Eric Beckwitt
604-899-4081