A Green Future for Freight Shipping in North America?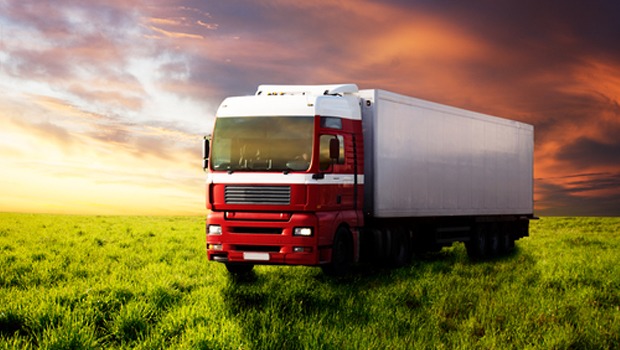 Freight transportation is polluting and wasteful and Freightera is working on a solution
Freightera doesn't just make it easier to find the lowest-priced rate among carriers to ship your goods. Ultimately, we see our solution as a way to help ensure a greener, brighter future for us all.
That motivation propelled our recent partnership with the Business Development Bank of Canada, FortisBC, and the Vancouver Economic Commission in a proposal to Sustainable Development Technology Canada. We are still seeking funding for this project to reduce greenhouse gas emissions and air pollution from freight transport by optimizing Canadian trucking fleet capacity.
We had an in-depth chat with Freightera President and CEO Eric Beckwitt about what's coming up – and how Freightera can help transform the freight transportation sector.
Q: Many companies are latching on to the green movement out of a new sense of corporate/social responsibility, but this isn't really a new thing for you, is it?
A: Absolutely. As the founder of the Sierra Biodiversity Institute, I was focused on protecting biodiversity, old-growth forests, fisheries, and watersheds in the Sierra Nevada of California, forests in Oregon and Washington, and globally, in Siberia and the Far East. In my background as a senior GIS analyst and with the Institute, I got my start in developing long-term strategies for how people can live sustainability in a particular place, with the geography and environment of these regions in mind. Freightera's co-founder Zhenya Beck is a former environmental journalist who won awards for her reporting on the environment in Siberia. And for both of us, it's been a passion since a very young age.
Q: Can you help me understand where the transportation logistics sector is headed?
A: Our vision is the transformation of the industry. We want to see all current diesel and gas-powered vehicles replaced with zero-emissions electric vehicles. We're looking at this happening over the next 15 to 20 years. By 2035, we could see the entire North American transportation industry run on renewable electric power. That's achievable. But we can't just wait another 20 years, so we want to accelerate the transition process.
Q: What needs to happen for us to get to that green vision – and how will Freightera help?
A: First, we need to tackle load optimization. Right now, 30 percent of trucks on the road are empty. At any given moment, there are hundreds of trucks on highways like I-5 from Vancouver to Sacramento that is empty. We want to ensure additional trucks are not dispatched if there's no load for them to take. One of the biggest problems is that with full truckloads, 80 percent of the time, they only book it one way.
How can we help? We're creating a last-minute deals program that companies can take advantage of, for a wide variety of destinations. We're working with several carriers to put this in place.
Profit optimization is the second key. The reason why profit margins are so low in the industry is that there's no coordination, so load optimization is tied to profit optimization. We help carriers understand what it takes for them to move a truck – and if there are more orders available.
Right now, many of the 1.2 million carriers with trucks on the road are scheduled automatically, making the same redundant runs all the time. They're desperate to fill up their trucks because they run them, full or not. Freightera will help them optimize loads and profits at the same time.
Q: What else needs to happen to get to make transportation logistics a lot greener?
A: The third part is emissions tracking and reduction. Long haul via train is much more efficient than by truck, but customers that care can't easily compare and select the lowest-emission option. No one offers this information.
We are building a system to trace emissions so that when shippers are looking for a carrier, they can see results ranked not just by price, date of availability and the name of the carrier, but also the most efficient option in terms of emissions. We'll build that into the system so shippers can see what they're buying; the system will feature the lowest-cost, lowest emissions option.
When we've got these elements in place, we can transform how transportation logistics is done. The team at Freightera wants to be part of that solution that could change the world.
Click here to read more about Freightera's green marketplace.