Happy 150th Birthday Canada!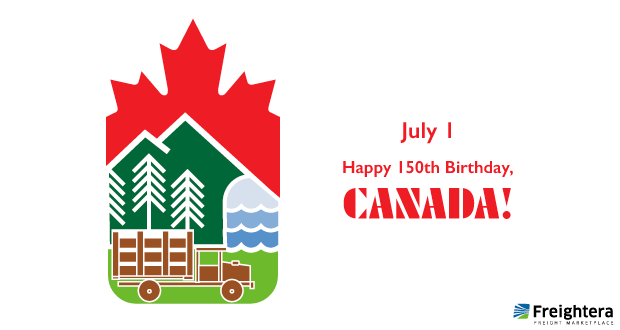 This year is even more special since we celebrate Canada's 150th birthday. Have you made your plans yet? We've put together a list of Canada Day events for you. Lots of options to Enjoy!
Happy 150th Birthday Canada!
Here are some of the events to attend and celebrate:
First and foremost, the Government of Canada is offering to enjoy national parks, national marine conservation areas, and national historic sites across the country with the Free 2017 Parks Canada Discovery Pass.
Top events in the top 7 cities of Canada:
Heritage Ontario Festival: a 4 day festival, with free admission

Our Home On Native Land

Canada Days: 4 locations to celebrate
Montreal Canada Day Parade

Canada Day at the Old Port

Hit the Beach
Canada Day at Canada Place: Parade on July 2nd, Performances on July 1st

Fireworks

Canada Day Block Party at The Waldorf
Airdrie Parade and Fireworks

Aspen Crossing

Canada Day in the Rockies
Canada Day Fireworks

City Hall Canada Day Celebration

Canada Day at the Alberta Legislature
Parliament Hill: Festivities all day and fireworks at night

Major's Hill Park

Canadian Museum of History
Canada Day at Assiniboine Park

Assiniboine Park Zoo: FREE polar bear token for the 1st 150 people arriving at the zoo each day!

Canada Day at the Canadian Museum for Human Rights