Save on Freight, Reduce CO2, Ship Green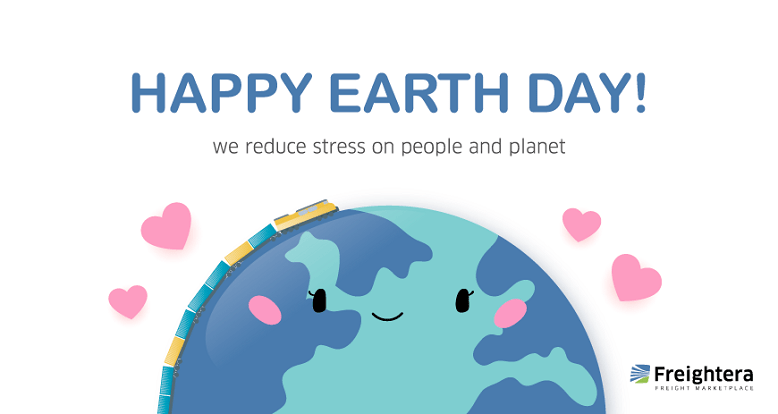 Happy Earth Day! Save on Freight, Reduce CO2, Ship Green
Every day is Earth Day! Want to take part in reducing air pollution and greenhouse gas emissions from freight?
Join us. We'll be happy to serve your business with our 5-star service. Learn more about Freightera's low-emission program and about our green origins. Sign up for a free account and ship your freight with affordably priced lower-emission carriers.
How does it work? Our freight shipping marketplace is designed to allow shippers to choose carriers who are lower emission (rail carriers and trucking companies participating in emission reduction programs like the US EPA/Environment Canada SmartWay Program). We are bringing in new carriers, prioritizing by price, service quality, and lowest emissions for each lane and region, so shippers could save money on freight while also reducing the impact freight shipping has on the environment.
#EarthDay2021
Let's make freight shipping green! 💚