Happy Holidays from Freightera Team!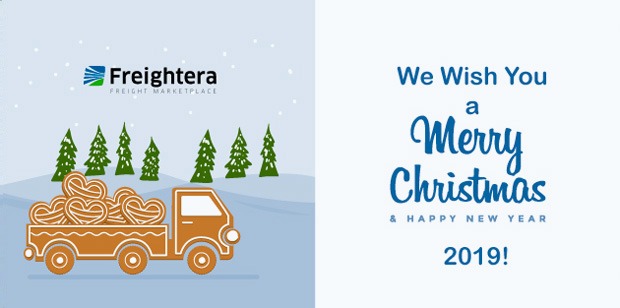 Happy Holidays! ❄️🎅🎄🎁❄️
We wish you a joyful and relaxing season with family and friends! Hope you had a great year and feel good looking back on it.
It's been an eventful year for us, with lots to be grateful for. Freightera's marketplace has grown in the number of shippers and carriers. We thank our 9,000 shippers and hundreds of carriers for choosing us. As a team we have grown closer together, we've got more experience, improved our processes, and have learned more from our large and small victories and occasional failures. We have also grown our team, adding more great people excited about our mission, with fresh energy and enthusiasm to go forward. New Year 2019, let's welcome it together and make good progress in it. So much to do in making freight easy, accessible, and green!
Like many good businesses that we serve, we work hard, but we have fun too! Want to see what the Freightera people that make your easy online shipping experience a reality look like? Check out these pictures from our holiday celebrations in different parts of the world.
Team holiday celebrations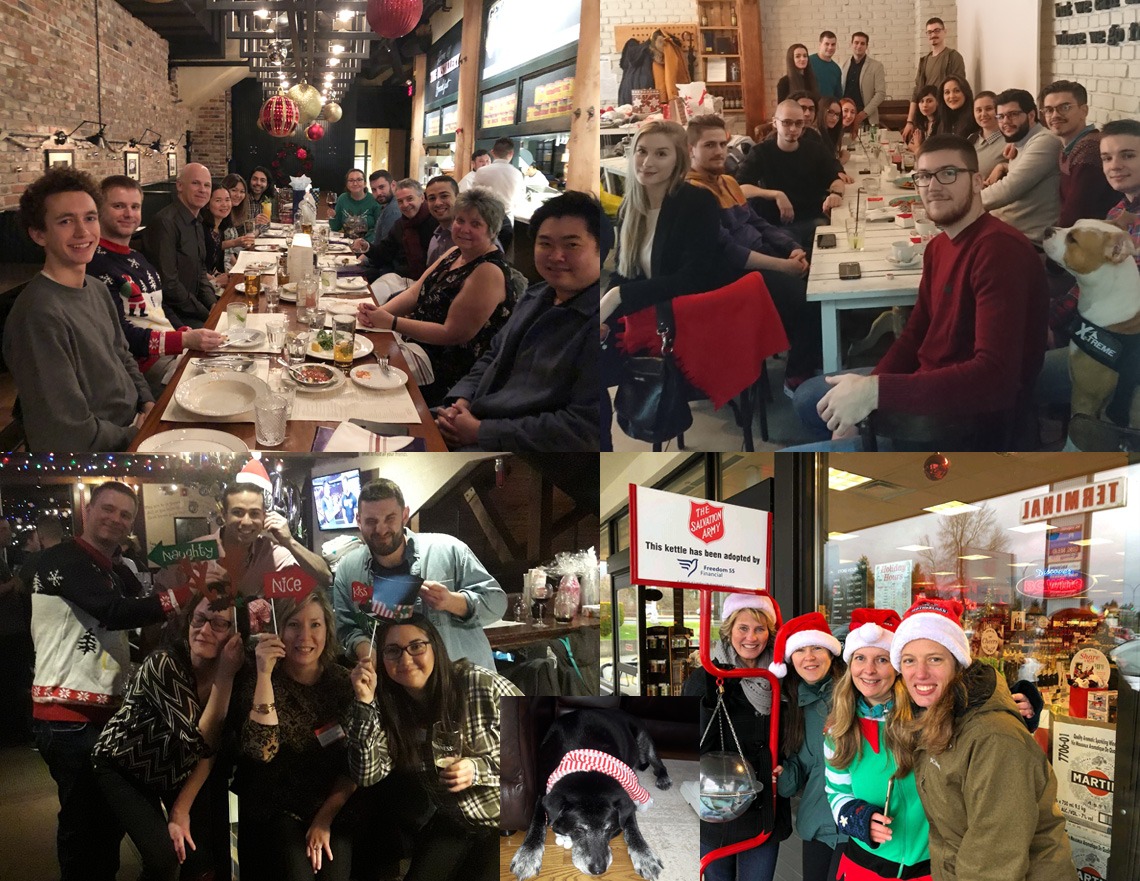 Because we work remotely, all of our team members never actually get together except in the weekly company rally on Zoom and on the slopes of Whistler in this poster created by our amazing graphic artist. When we hear that remote work is the future, we are happy to be in the vanguard of it.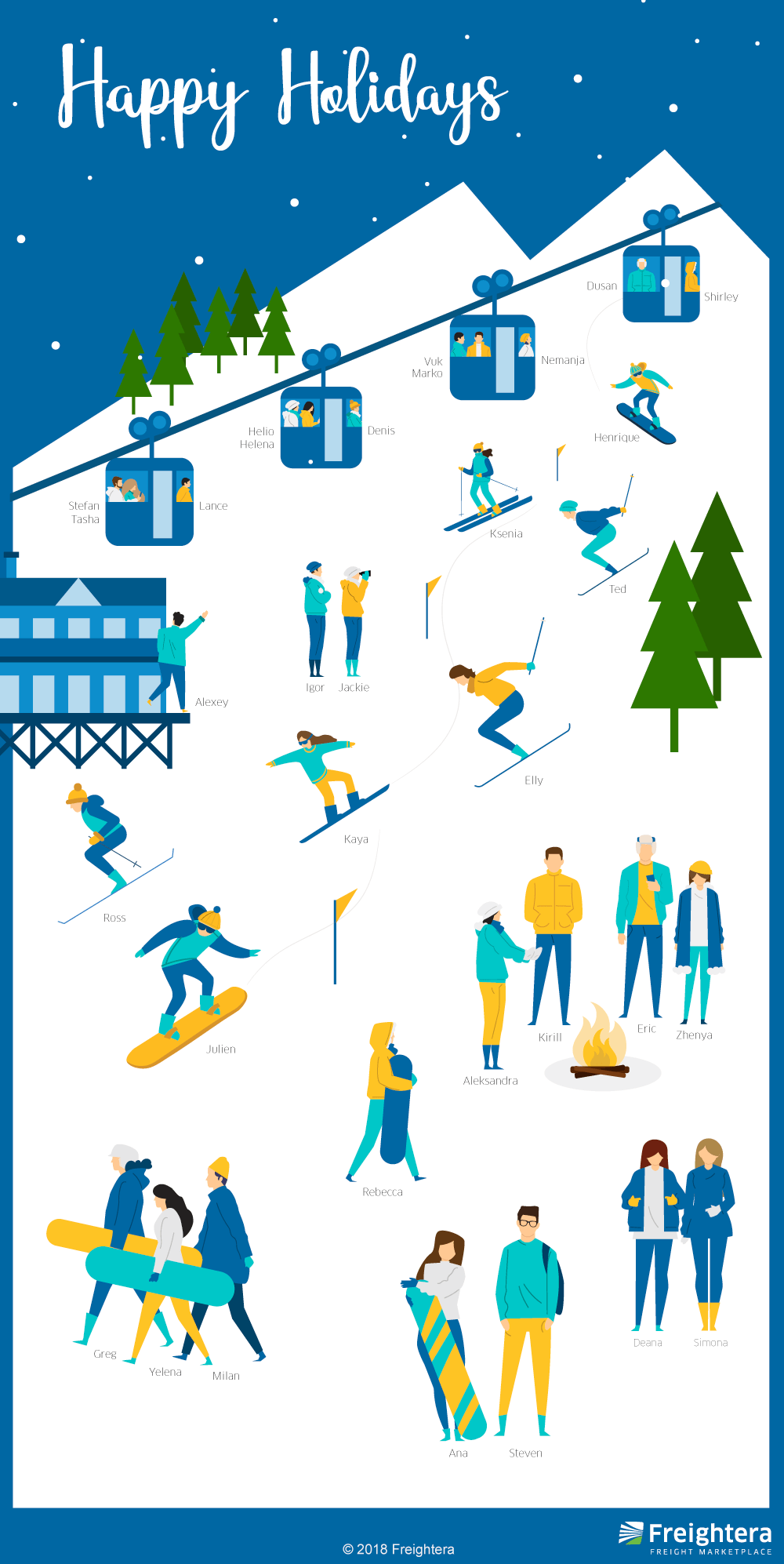 Enjoy your holidays! Stay cozy! Let's see you soon in the new year!