How to Avoid Extra Charges in Freight Shipping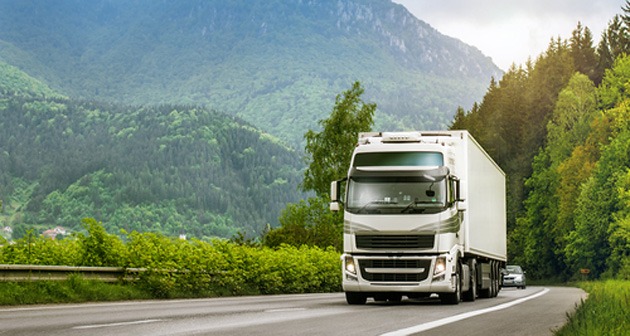 For small and medium-sized businesses, warehouses, manufacturers, distributors, and importers, controlling freight shipping costs can be essential to maintaining the profitability of product lines, or even the success of the business itself. Following please find several essential steps to avoid extra surprise charges in freight shipping.
1. Always get fixed cost quotes in writing
Before you allow the carrier or broker to dispatch the truck, be sure you have written terms from them that describe in full the load and include all fees. You will need this written document (clearly from them, in the form of an email, quote, or approved purchase order) in the event they overcharge you when invoicing. You never want to be in a position where any part of the pricing was based on a phone call or your notes alone. How can you prove the carrier promised to deliver the load, all in, for the price you agreed to pay?
2. Have correct measurements and weight
The key to a valid fixed cost quote is accurate length, width, height, and weight measurements. If the carrier shows up and your load is larger or heavier than anticipated, you will immediately pay more.
3. Understand your pickup and delivery locations and their limitations
Make sure that the truck type you are ordering can reach the pickup and delivery locations. Can a 53′ truck make the turn in front of your facility? Can they pick up from your dock? Check yourself to make sure the carrier cannot classify either pickup or delivery as residential. Don't misrepresent a residential location as commercial and hope the carrier won't notice. Residential pickup or delivery will always cost more. You want to include this information in the original quote request so you find a carrier that offers the best rate for this special service as part of the original quote.
4. Understand if you need any special services, and make sure they are included in the quote
Special services include residential delivery/pickup, tailgate, scheduled time for delivery (as opposed to anytime during regular business hours), hazardous goods, shipment in bond, and others. Understand what each one means and make sure it is included in the original quote request. If you are not clear about the special services needed, the carrier will provide it anyway and bill you an uncontrolled rate. You want to know in advance exactly what special services you need so make sure they are included in the quote. Special services fees vary by carrier and you will use this information to get the best rate from the beginning.
5. If you are shipping cross border, prepare all of the customs paperwork and forward it to the carrier at the time of booking
Be sure to have a customs broker that can clear goods going into the country of delivery and get all the paperwork complete before you contact the carrier or broker to arrange pickup. Ask your carrier or broker for a recommendation in advance if you don't have a customs broker yet. You don't want to leave this to the day of the shipment, because the load can be hung up in customs, causing you extra charges, delays and lots of stress.
6. Make sure you have pickup and delivery dates in writing
Part of the cost of each shipment is how fast it will be delivered. Don't let brokers or carriers make promises only over the phone. Get the pickup dates as a firm part of the rate quote in writing. Also, have a fallback plan in case weather or other events delay your shipment. Don't plan for key displays for a trade show, for example, to arrive the morning of the show or even the day before. Wherever possible build in an extra day or two for time-critical shipments so an unexpected delay will not seriously hurt you.
7. Make sure all taxes and fuel surcharges are included in the quote
When you get your fixed cost quote, is it "all in"? Be sure that taxes and fuel surcharges are clearly stated, otherwise the final bill can easily be 20-40% higher when the carrier adds in these charges. At Freightera, all quotes are all-inclusive as long as you quote for exactly what you're shipping!
8. Make sure you have the insurance coverage you need
Carriers and brokers normally offer virtually no insurance ($2.00/lb). If you are shipping valuable freight, be sure to get extra insurance, and make sure all quotes clearly state this coverage and what it costs. Also check in advance with third parties to make sure the carrier or broker has a history of paying claims. Too many carriers and brokers have a policy of automatically denying any insurance claims, forcing shippers to sue in the event of damage. Make sure you are correctly covered by an insurance company, carrier, or broker that will honor your claim.
9. Correctly package your load
Be sure to securely crate, palletize, package, plastic wrap, or otherwise protect your load in advance. Most freight damage can be prevented by correct packaging, and you don't want the stress and wasted time of damaged freight and the claims process. Take the time in advance to package the load correctly.
10. Get credit from your broker or carrier, but pay your invoices promptly when due
Most carriers and brokers offer credit terms. Ideally, you should use these terms to finance your freight shipping, collecting from your customers for each load before you need to pay the freight bill. But be sure to pay the freight costs promptly when invoiced to avoid finance or collection fees.
11. Describe the load carefully so you get the correct trailer type
Be sure to carefully describe what you are shipping to the carrier or broker, so they dispatch the correct equipment. You don't want them to show up with a van when you need a step deck, for example, and you cannot be sure you are getting the best rate unless you know what equipment type you need. Just because a carrier has an excellent rate for one equipment type does not mean they have the best rates for any other.
12. If you need temperature control, be sure to state it upfront
If your shipment must remain frozen, is perishable, or cannot freeze (and is to be transported within the northern US or Canada in the winter), don't be tempted to cut costs, ship it in a van, and hope for the best. You don't want your customers complaining of damaged goods because several weeks later they realize a perishable item was damaged in transit due to a lack of climate control. Be sure to state your temperature control needs in writing, make sure the quote includes this service, and make sure this requirement is clearly stated on the Bill of Lading so all drivers understand and deliver this service.
13. Always check Google reviews on your carriers or brokers, and only work with highly rated companies
Unfortunately, problems frequently occur during freight shipping, even by the best companies, and you need customer support that answers the phone, cares about you, and will immediately help you get the load delivered on time despite any setbacks. Google reviews are the best indicator of how the carrier or broker will treat you if something goes wrong. Take the time to find a firm that reviewers verify has exceptional customer service, and be sure they are reviewing the company you will have to call, not a third party (some brokers will show customer reviews of the carriers they work with, which won't help you because what you need is reviews of the broker itself, who you have to call directly in the event of problems).
For example, check out the Google and Trustpilot reviews from Freightera's clients.
14. Be ready when the carrier shows up for pickup or delivery
This should be obvious but is still a common cause of extra charges. If your load is not ready when the truck arrives, or you are not available to accept the shipment within standard business hours, you will frequently pay extra charges for driver detention or the need to reschedule delivery. Wait until the load is completely ready to go before booking the shipment, and be sure the person responsible for receiving the freight has scheduled to have staff on-site for the estimated delivery day(s).
15. Make sure the rate quote is in your currency
Carriers serving North America can be based in the US, Canada, or Mexico. Depending on the exchange rates, the rates can be much better (or worse) than they seem at first. Make sure that the quote is guaranteed in your currency. Otherwise, you can be in for a bad shock when you get the bill and have to pay the fluctuating exchange rate, which can make the rate 40% or higher than you expected.
16. Check multiple carriers to get the best rate
Freight rates are notoriously variable between carriers and brokers, and within the same carrier or brokerage house for different equipment types, origins, destinations, and delivery times. One company will charge you several thousand dollars, and another will charge only $900 for the exact same load, service level, and delivery times. To avoid overpaying, always check the rates on online freight marketplaces like Freightera.com to make sure you are getting the best deal. Check back each time because new carriers are brought in regularly, and regional companies can offer rates a fraction of what other carriers charge for the exact load you are shipping now.
Sign up and get LTL & FTL quotes from 100s of freight carriers.