How to Compare LTL Freight Carriers and Choose the Right One

Follow these simple guidelines to make sure you make the right carrier choice 
LTL (Less-than-Truckload) freight shipping is a cost-effective way for businesses to transport smaller amounts of cargo that don't require a full truckload (FTL).
With so many LTL freight carriers on the market, it can be challenging to evaluate and select the right one for your needs.
In this article, we will discuss some key factors to consider when comparing and selecting an LTL freight carrier.
Reputation
One of the most important factors to consider when evaluating an LTL freight carrier is their reputation. A carrier's reputation is a reflection of their customer service, reliability, and overall performance.
It's important to do your research and read reviews from other customers to get a sense of their level of satisfaction. Additionally, you can also ask for references from the carrier to speak directly with their current clients.
At Freightera, we make this research easy for you by including carrier ratings next to each quote so you know who to choose for the best freight shipping services.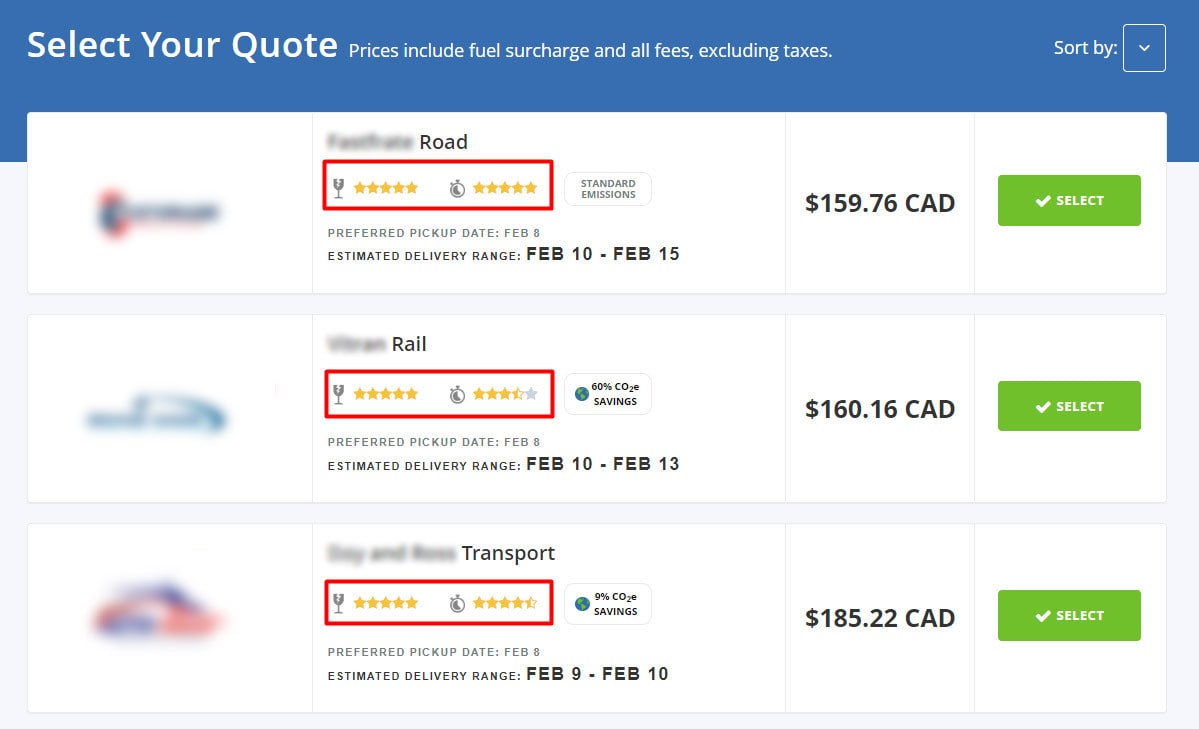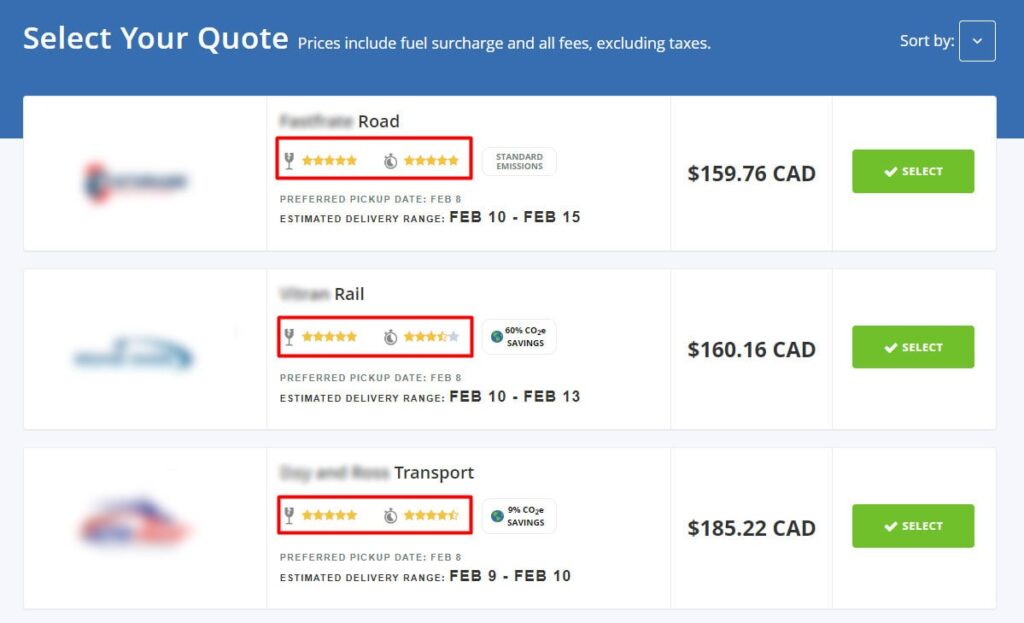 Transit Times
Another important factor to consider when comparing  LTL freight carriers is their transit times. 
It's important to choose a carrier that is most likely to meet your delivery deadline and has a reliable transit time. This will help maximize the odds that your goods reach the customer on time and that your business runs smoothly. Keep in mind that all pickup and delivery dates in the LTL freight shipping industry are estimated, and not guaranteed. 
Freightera has carrier ratings displayed next to each freight quote that you receive, based on carrier reliability, transit times, and cost. We've made sure to allow you to make an informed decision on a freight carrier based on your particular needs!
Rates
This one might seem obvious, but when you compare LTL freight carriers, you should consider their rates. It's important to find a carrier that can provide you with the best rate, but make sure that they're reliable too. A carrier with a lower rate may not be the best option if they can't provide the level of service that you need.
Value-Added Services
Look into the additional services that LTL freight carrier provides. Ask your Freightera shipping specialist about carriers that may offer additional services such as slightly higher liability coverage or wider tailgates for your specific needs.
Additionally, you should also inquire about the carrier's experience with shipping your specific type of product or industry.
Once you have evaluated the different LTL freight carriers based on these factors, it's important to select the one that best suits your needs.
As we mentioned, Freightera's seasoned shipping specialists will help you do this, free of charge. It's also a good idea to regularly review the services our carriers provide to ensure that they continue to meet your needs, or that you may find a new, better, or cheaper carrier.
To summarize
When you evaluate and select your LTL freight carrier, make sure to consider factors such as reputation, transit times, rates, and additional services. By keeping these factors in mind, you can be confident that you have chosen the right carrier to meet your specific needs.
At Freightera we offer all of these services and insights in one place! Not only are our freight shipping rates all-inclusive, but you'll also get automatically generated paperwork, all your invoices in one place, and top-notch customer service! Learn more about our LTL freight services here!