How to Ship: Oversized Cargo, Containers, and Parcels

Streamline Your Oversized, Undersized, and Container Cargo Shipping Processes by Following These 6 Tips
It's not easy to move oversized cargo. You need special permits, there are time constraints, etc. Containers are no different and parcels are very different (simpler 🙂 ). 
Any type of shipment that isn't full truckload (FTL) or less than truckload (LTL) is outside the industry norm. We realize that those outside-the-norm shipment types are difficult for you to get information on in one place. Everything seems to be boxed in its own category. 
That's why, in this article, we want to focus on all three and make sure to give you all of the information you'll need in order to ship any of them. If the information you find here is not enough, our shipping experts will assist you every step of the way when you decide to ship. Start your quoting process now on Freightera.com.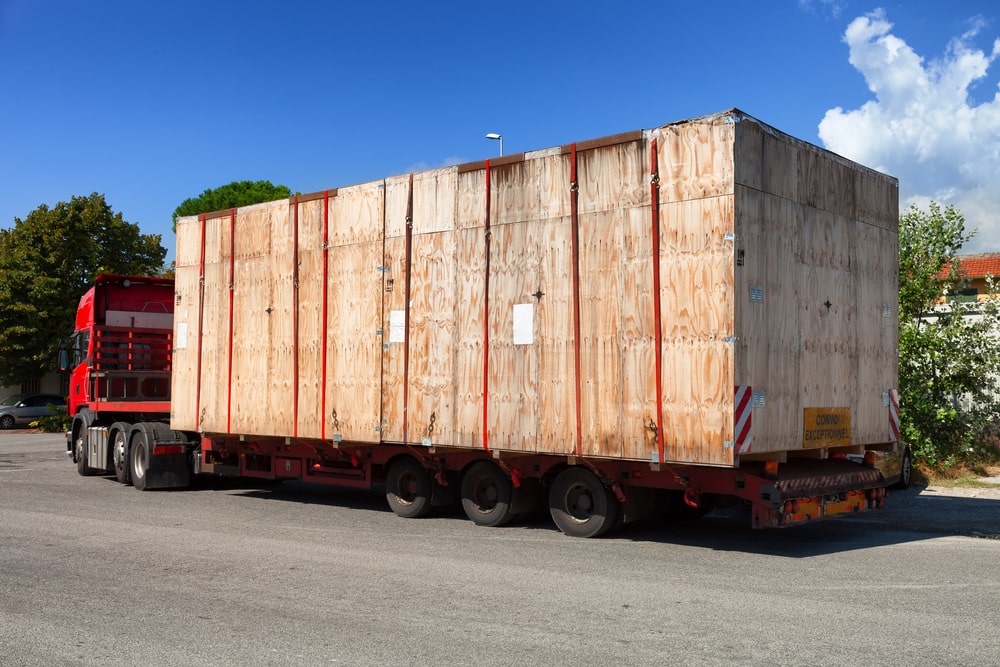 Oversized Cargo Shipping Tips
So what makes up oversized freight? In short, anything that doesn't fit within a standard 53' dry van is considered oversized and requires specialized trucks. For a much more detailed description of such trucks and their pros and cons please see our definitive freight shipping guide. 
Trucks range from 40,000 lbs capacity all the way up to 92,000 lbs. In most states in the USA, it's actually illegal to use trailers on the higher end of that spectrum.
Without further ado, let's dive into the tips. 
Request quotes (permits) on time
It's important to get your quote on time (and possibly expect some changes) before your shipment is picked up. That's because permits take some time to acquire for oversized freight.
Most carriers have time-based permits to transport oversized cargo so you should be fine in most cases.
However, some really-really large shipments require additional permits which can take up some of your time so it's best to always be safe and request pricing on time. 
Quote a few times
As we mentioned, there can be some changes in pricing between the time you originally quoted and the actual pickup date.
That's why it's a good idea to quote once as soon as you find out you'll need to move a large piece of equipment (or anything else) to get a ballpark figure.
The next time you want to quote is when you have everything ready to go on your end. And in the case that the cargo is not one of those really-really large pieces, you'll basically be good to go altogether. 
But, if your shipment is in the largest possible category, then you'll have some more time to wait before your pickup is completed.
That's why the last time you want to double-check your price is once the carrier has all the permits ready.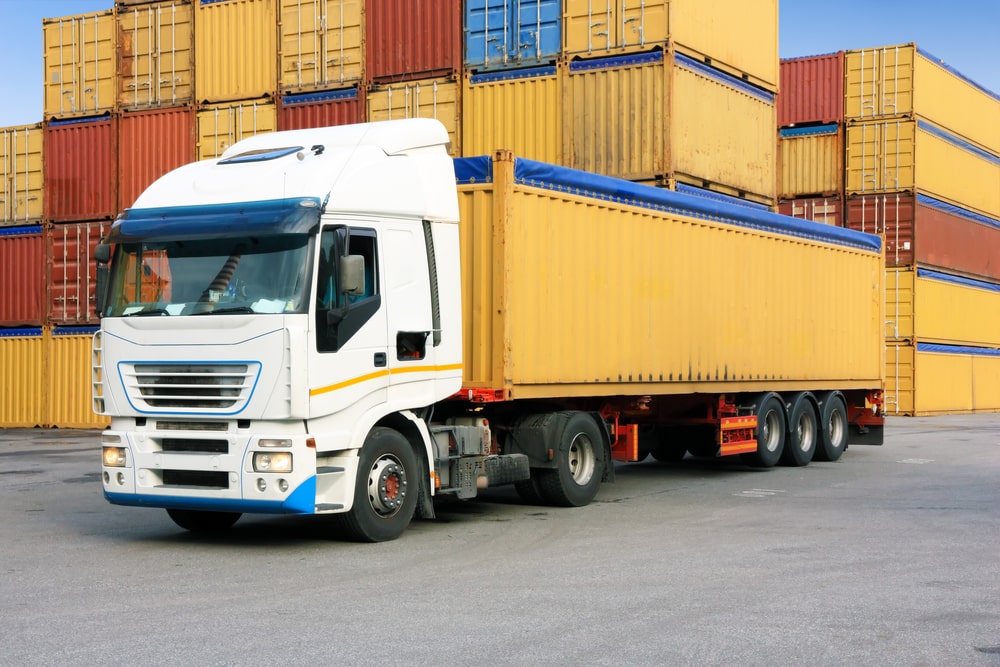 Container Shipping Specific Tips
As far as containers are concerned, they're pretty similar to standard shipments, along with a few caveats. 
Read on to find out what those are.
Make sure your shipment is cleared before requesting a pickup
Usually, containers are shipped from ports to wherever they need to go. Along with that, they commonly get delivered to bonded warehouses and have to wait until they are cleared from customs. 
In order to avoid any potential missed pickups or unnecessary additional fees, it's best to only request pickup once the shipment is cleared and allowed to move forward.
Be prepared for some extra fees
Unfortunately, when it comes to containers, additional fees are to be expected. Especially now that ports are extremely congested and backlogs are enormous.
That's why along with requesting your pickup a month in advance, you should expect to have the carrier wait at the port for (potentially) hours to be serviced.
That's why there are often additional waiting time fees added to container shipments. Ports are understaffed, overworked and the demand for pickups is not decreasing.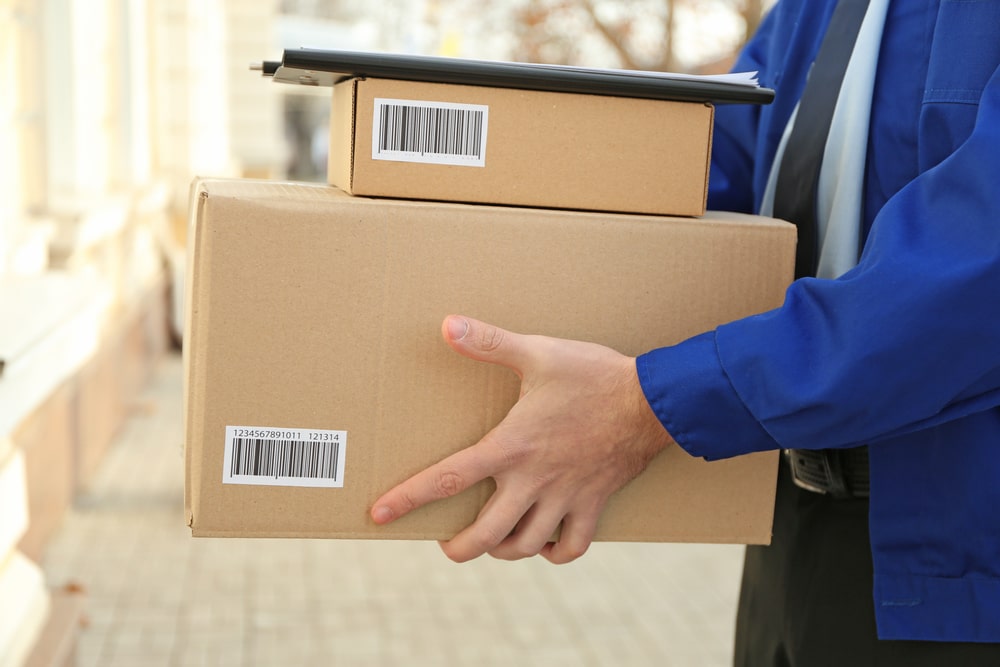 Parcel Specific Tips
Book at least a day ahead
Finally, we've reached the simpler part of this guide. When it comes to parcels, the charges are relatively low compared to everything else in the shipping industry. They are also pretty simple to service and don't require entire 53' trucks to come to pick them up with hydraulic lifts to lift them.
Parcels are tame. The only thing you need to worry about is getting your instant online quote. Our system does the rest. You will receive a shipping label that you need to attach to your box or package and it will be picked up the next day.
That's it. That's the only issue when it comes to parcel shipping. They cannot be picked up on the same day that you submitted your order.
If you're shipping more than a few boxes, consider LTL shipping
If you're shipping several larger packages/boxes, it may become pretty expensive pretty quickly to ship them separately.
That's why you might want to consider placing them all on one pallet and shipping them together with a freight carrier. Granted, this will only work if you're shipping to and from one location but in some cases, it will save you a bunch of time and money.
Conclusion
That is it, we've covered the unusual cargo sizes and what you want to expect. Hopefully, these tips will help you make sure your shipment goes as smoothly as possible. 
The best thing to do now is to put your newfound knowledge to the test by booking your shipment with Freightera. 
Happy shipping!