Limited Access Locations in Freight Shipping

What are limited access locations, and how to choose the right location type in shipping freight?
LTL shipping is intricate, and there's a lot of room for an inexperienced shipper to make mistakes. Providing the carrier with inaccurate information can result in appointments being missed, extra charges being added and needless headaches all around.
Before even getting your shipping quote you have to be aware of your shipment's physical specifications, how the shipment is going to be loaded or offloaded, what location type are you shipping to or from and so on.
At Freightera, we pride ourselves on making freight shipping easy for our customers. If you have a question or any doubts, you can always reach a live person over the phone, chat or email. We do our best to answer your questions even before you ask them, and one of your questions might be:
Why do carriers charge more for picking up from or delivering to limited access locations?
Limited access locations are all non-residential locations that do not fit in the standard business description. This means that churches, hospitals, farms, and various other location types fall under the limited access category.
Locations can be deemed limited access for various reasons, whether it be for the inaccessibility to the public during standard business hours; remoteness; increased pedestrian traffic in the area, etc.

For instance: airports, military bases, and police stations are limited access due to the fact that they have heightened security and are generally not accessible to the general public during standard business hours. Not everyone with a truck can come to an airport or military base and request to pick something up or drop something off there.
Churches, hospitals, parks, and locations akin to those are considered limited access due to increased pedestrian traffic and lowered maneuverability.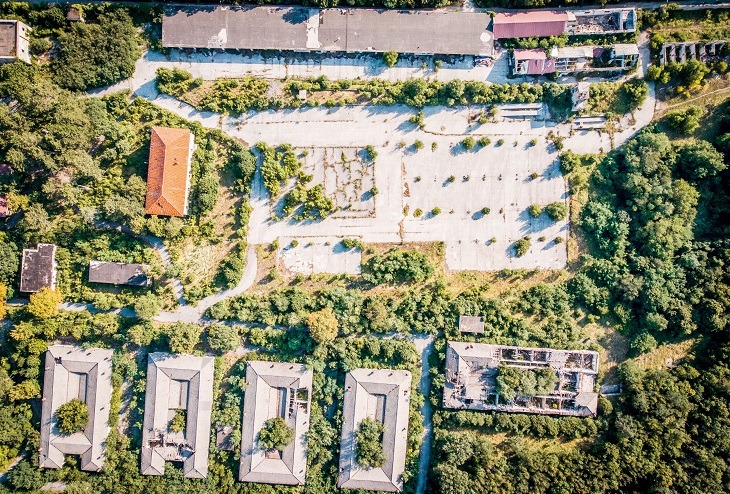 Amazon deliveries, for instance, are also an exception to the rule. Amazon facilities are not considered as standard limited access deliveries, and only specific carriers will accept Amazon delivery shipments.
There are always exceptions: Some carriers, for example, will consider malls and airports limited access locations, while others may not.
A location can be limited access simply due to being remote, even if it does not fall under any of the above-mentioned categories. If a location is remote, the carrier has to make a detour from their standard route, which may cause them to have to postpone other potential pickups for another day. This is the reason farms are considered limited access, despite the fact that they can accommodate 53' trucks and have docks or forklifts.
Similarly, a location (a farm for instance) that is not remote, can be regarded as limited access due to simply being a farm or because of any potential restrictions regarding access.
How to quote for limited access?
When getting your shipping quote, you should make sure to specify if your location can accommodate a 53' truck, or whether you need a straight truck. Some carriers use this as a criteria for determining limited access locations.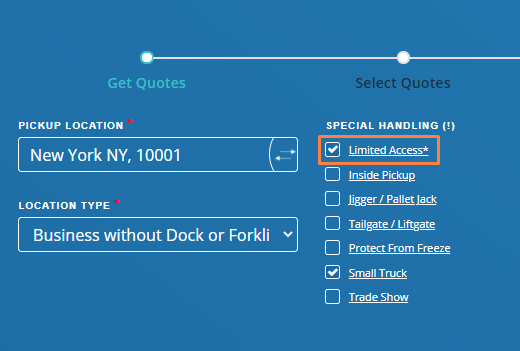 If you do not select the limited access service when getting your quote, the shipper or consignee may refuse to service the driver due to security, lack of specific paperwork, or simply due to having too large of a truck. If the driver is refused, this will most likely result in missed pickup/delivery fees, and the carrier will add the limited access charge after failing to pick up/deliver.