Freightera Introduces Membership Plans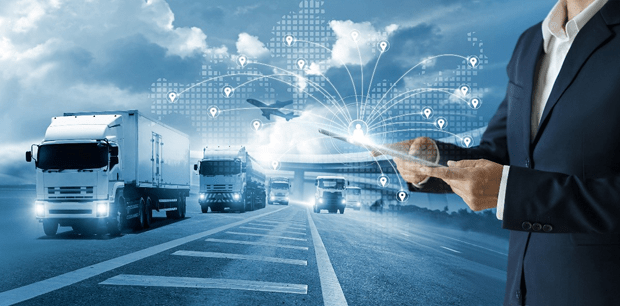 Earlier this month, Dan Goodwill's Transportation Consulting posted an article about our newly-added Membership Plans and how they can help shippers in Covid-19 times.
The full article is below:
On July 7, 2020, Freightera, North America's rapidly growing online freight marketplace, announced the enhancement of its popular free platform with value-added paid memberships and a rewards program. Freightera's customers can now subscribe to a range of Membership Plans that provide enhanced freight transportation services, tailored to their unique requirements.
Freightera is one of the top growth companies in the North American freight transportation industry, having increased revenues 240% per year since 2015, making it the third fastest-growing company in British Columbia. Frost & Sullivan identified Freightera as one of the top five "automated on-demand" freight platforms in North America and the only system that offers fixed-cost, all-inclusive quotes direct from transport companies of all sizes and modes.
Covid-19 Considerations
There is a concern in the freight industry that as the North American economies recover from the pandemic, this may lead to capacity shortages. Shippers who work with a limited set of asset-based providers may experience challenges in covering their loads. Similarly, the economic downturn is causing companies to reduce staff. Shippers who become Freightera members may lessen some of these concerns by utilizing the company's streamlined automated shipping processes, their broad range of services, and their extensive network of carriers.
Freightera's Membership Plan initiative has again demonstrated its industry leadership, customer-centric focus, and innovative approach to meeting the needs of North American shippers.
Overview of Membership Plans
To gain an understanding of the origins of the company's membership plans, Dan Goodwill spoke with Zhenya Beck, co-founder of Freightera. She said that "it all started with our customers requesting additional services. Our clients love Freightera for its convenient online North American LTL and truckload shipping and its super-friendly company culture; at the same time, they identified some additional services that they would like to see us include in our service portfolio. Specifically, they needed:
Parcel shipping – Canada and the US, as part of an 'all-in-one solution'
Dedicated brokers who can provide a consultative, personalized approach to shipping
Shipment analysis and optimization
Priority handling • Shipping labels
The ability to export shipping data to Excel
Service access for multiple company users
API integration
We also learned from the surveys that our customers would be willing to pay for clusters of services if we came up with affordable subscription (SaaS) options. This is where the concept of Membership Plans originated."
From these discussions, it became clear that "there was an obvious stratification in terms of requirements. Smaller businesses require a basic but comprehensive set of services; larger users require more customization, analytics, and dedicated resources." These are the plans that were developed:
Four tiers of membership
1. BASIC Free
2. SMB PLUS
3. SMB PRIORITY
4. PRIORITY UNLIMITED
1. BASIC Free
This block of services is offered at no charge to all business shippers.
• 24/7 online access to exclusive discounted rates in Canada, USA, and cross-border
• Unlimited automated quotes
• 30 points/month for broker quotes per user (10pts/quote)
• 2 users
• Online shipment tracking
• Automated documentation: bills of lading and shipping labels
• Online shipping history
• LTL, FTL, Flatbed, Heavy Haul, Container, Rail
• NMFC and Shipment Class consultation
• Customs broker recommendation
2. SMB PLUS
$29 / month
This plan provides customers with an "all-in-one" solution that many are seeking and on top of all features of the BASIC Free plan, it includes parcel shipping, ability to export shipping data, and 50 points/month for broker quotes per user.
3. SMB PRIORITY
$99 / month
This is a plan for businesses that ship regularly and need priority treatment. It includes all SMB Plus features and more. Their complex or high-volume shipments require manual assistance from a knowledgeable dedicated broker. Those that ship over $150K a year qualify for a personalized shipping analysis and an optimization plan that a specialist will perform semi-annually and monitor over time. The plan allows for up to 5 users.
4. PRIORITY UNLIMITED
$249 / month
This plan is an extension of SMB Priority and has no limitation on the number of users or broker quotes. It is designed for larger businesses that ship regularly, need a fast turnaround, and have multiple team members who require access to the system.
How does the points system work?
Zhenya noted that "the point system is designed for shippers with consistent freight volumes. Rewards at Freightera come at every level starting with the BASIC Free plan, with additional rewards, like Volume Buyer Club and Points Bank redemption, starting at the SMB Priority level, rolling out in the fall. The Freightera points system adds an element of gamification to the shipper experience.
As a Freightera shipper, the more you ship using the automated system, rather than emailing and/or calling in to quote and book manually, the more points and rewards you get. Shippers can use points towards broker quotes, or they can redeem them in gift codes starting with the SMB Priority plan. Most shippers want speed, and automated booking is a great way to expedite the process."
Depending on the membership plan, the user starts each month with a certain number of points, which can be redeemed for broker quotes. More points can be earned by booking a shipment, or by upgrading the plan. Users can make unlimited automated online quotes.
The Freightera automated system is easy to use, and many shippers are completely comfortable with it, but others are used to manual processes and need help or encouragement to switch. The company created 2-minute videos to teach users the online quoting process from sign-up to bookings; client care reps are trained to help with the individual demos and introductions.
Three-month Free Trial
To encourage customers to evaluate the value and benefits of these plans, Freightera is currently offering a three-month free trial (https://www.freightera.com/shippers/plans) of the paid SMB Plus and SMB Priority plans.
Data Plans for Freight Brokers
Freightera was designed to connect shippers and carriers but early on, the company received many requests from other 3PLs, logistics companies, and brokers, to use the system for quick freight quotes for their customers. The company tried serving these needs but could only offer them rate information without carrier names. They learned that they could not help logistics companies and brokers with manual quotes since it took time away from its core customers. Based on popular demand, Freightera has created data-only paid plans for logistics companies that require automated quotes. For details, visit the Logistic Companies Plans Page.
Benefits of Membership Plans to Carriers
With Freightera taking a more analytical, consultative approach to their clients, they are better able to determine their unique requirements and match them with carriers that are the best fit. For carriers that work closely with Freightera, they can secure consistent business that will integrate well within their networks.
Sign up for an account with Freightera and ship your freight today!