Tonka-inspired F-750 Medium-duty Truck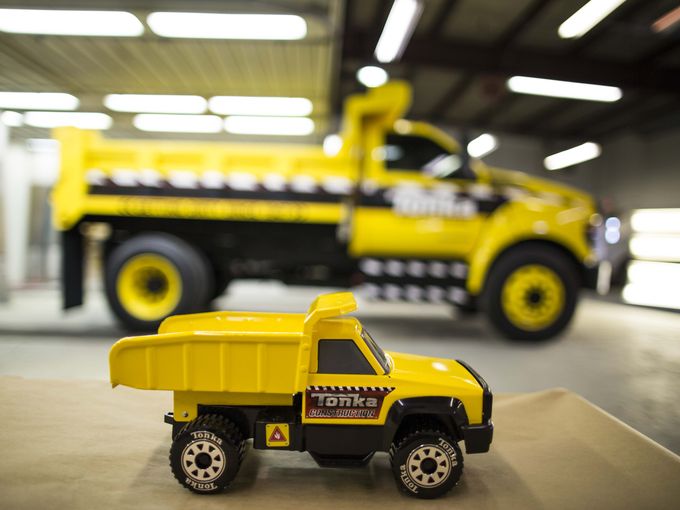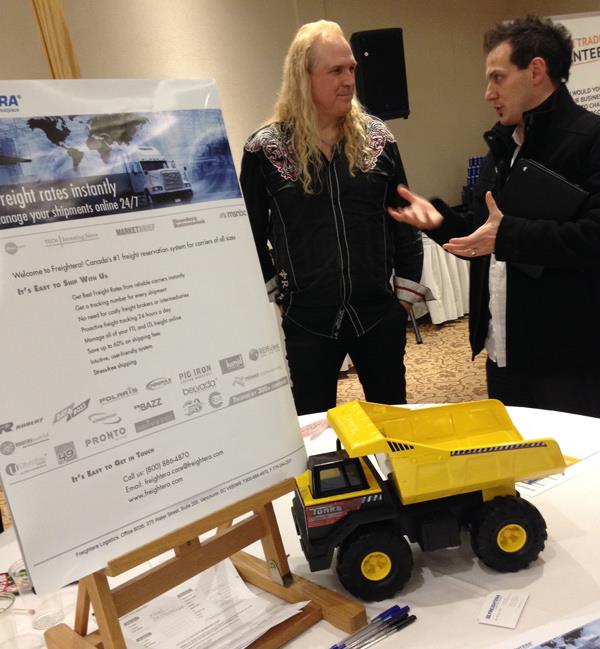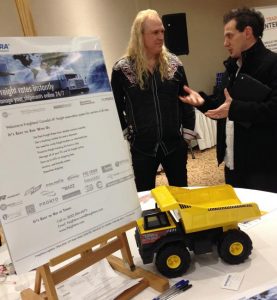 MEN LOVE TRUCKS. I get to experience it every time I talk to people, especially men, about Freightera. They love the idea. I think, of course, it's a company about one of those big things in life that men love — trucks. We bring together trucking companies with the customers that need to truck their goods. We created for them a platform that works a lot like Expedia for freight.
In 2015 I take for granted the convenience of Expedia and go there first when searching for flights and hotels. You probably do too. Freightera makes this convenience possible for business people that often spend a lot of time on phone calls to freight brokers searching for available options and better deals on freight shipping. With Freightera, you would just type in your origin and destination, instantly get the available rates on one page and choose the best. Done!
Tonka trucks have a similar effect. We love them. They bring happy memories from childhood and warm our hearts instantly. We used a chocolate-loaded Tonka as a prop at one of the events promoting Freightera's online shipping platform, and everyone loved the Tonka, the chocolate, and us, for bringing good things together.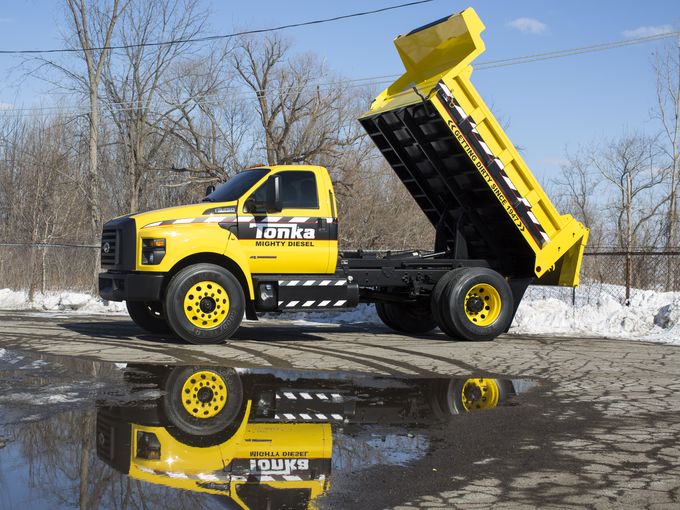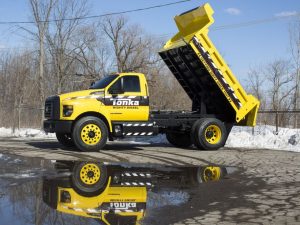 And that's why I was so excited to see Ford revealing their new F-750 medium-duty truck, a real-life-sized Tonka, at the NTEA Work Truck Show. I thought it was a sweet and smart move indeed, and I really wanted to see it on the road. Unfortunately, it was just a large size promotional prop. Still pretty cool! Got our attention.
Visit our website for more information about our freight shipping marketplace and the trucking companies we're working with.