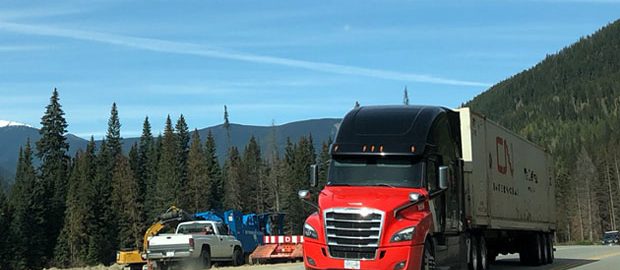 US domestic full truckload and FTL by rail rates ready to be booked on Freightera.com
May 2019 Rate Update
Awesome news! 😊 We just got new instant all-inclusive truckload rates and FTL by rail rates up on the website. These are very comprehensive US domestic FTL dry van and reefer rates with guaranteed prices and guaranteed availability. They do not have exact transit times yet, they either have N/A or a range of 8 days (but we are working on adding that soon). Even better are our new FTL by rail rates with average prices for long haul about 45% less than usual.
Please note: The rates change depending on the pickup date. You can book a truck for the same day or next day pickup, but it is going to be more expensive than if you book it with a pickup date 7 days from now. Shipping in advance pays off! 🙂
If you have any questions about FTL, LTL, rail, or road freight shipping, give us a call at 800 886 4870 Ext. 1, email us at clientcare@freightera.com, or chat with us by clicking the green chat button at the bottom right part of the website!
Below are examples of recent US domestic FTL searches by our customers.
US Dry Van Rate Quotes – Examples:
US Reefer Rate Quotes – Examples:
Rail / Intermodal Rates in the USA – Recent Examples
Please note: The average price of rail / intermodal freight is about 45% less than shipping by truck, but you need to plan more in advance, as rates change over time. Rail is a planet- and budget-friendly option. Use with good planning.
From Seattle, WA to Chicago, IL – $2,159 USD
From Portland, OR to Kansas City, MO – $2,049 USD
From Boston, MA to Los Angeles, CA – $2,293 USD
Ready to book and save time & money on shipping?
Register here. Quotes are all online, easy, affordable and all-inclusive.
Questions? Call our Client Care team to set up a consultation today: 800 886 4870 Ext. 1, write to us at clientcare@freightera.com, or visit our Help Center!
Not so sure? Read what our customers say about our rates and service.