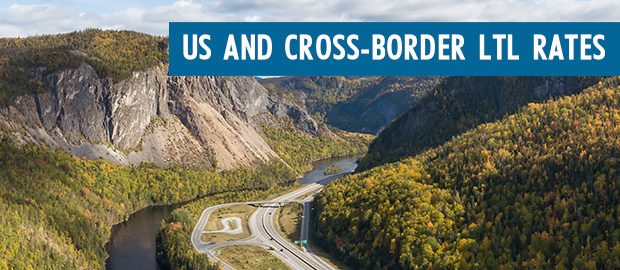 We recently added new affordable LTL carrier rates in the US, and the cross-border US to Canada & Canada to the US. Please note, some of these are dynamic rates, they may change based on availability and demand.
All examples below are for 1 pallet, 40 x 40 x 40 inches, 250 lbs, class 100.
US to US LTL Freight Rates:
Cross-Border LTL Freight Rates:
If you need any assistance, chat with us, call us at (800) 886-4870 Ext. 1, or email us at clientcare@freightera.com.
Learn more about our cross-border shipping services from the USA to Canada and from Canada to the USA.
Happy shipping!