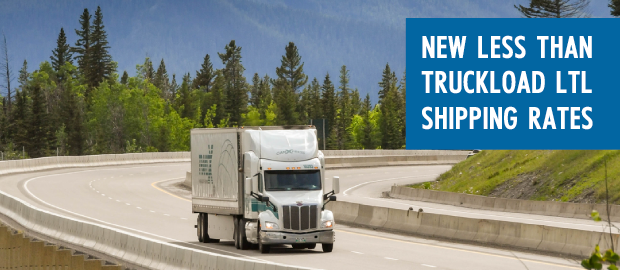 See Our New, All-Inclusive LTL Freight Rates — Ready for Online Booking on Freightera.com
How are you doing this summer? With the heat waves baking so much of the US and Canada, Vancouver's mild weather has been a godsend.
Meanwhile, we haven't been announcing many rate updates lately with a lot of our programming resources shifted to other areas of your experience. For example, we released several advanced features like Address Book Import and 3rd Party BOL for your shipments with non-Freightera carriers. Also, we've developed a Help Center with all of the most common issues clearly explained.
And, of course, we've got some awesome new rates for you! In fact, we might have become the USA Canada cross-border shipper's best friend. 🙂
Just look at the savings here:
Canada to USA Examples 1 skid 48x48x48 1,000 lbs, Class 70
USA to Canada Rates 1 skid 48x48x48 1,000 lbs, Class 70
Mukilteo, WA to Bancroft, ON – Was: $613.36 CAD Now: $460.69 CAD 25% SAVINGS – CLICK HERE
Windsor, CA to Laval, QC – Was: $889.97 CAD Now: $434.06 CAD 51% SAVINGS – CLICK HERE
Los Angeles, CA to Longueuil, QC – Was: $561.64 CAD Now: $405.13 CAD 28% SAVINGS – CLICK HERE
Canada Domestic Rates 1 skid 48x48x48 1,000 lbs
Barrie, ON to Cultus Lake, BC – Was: $604.99 CAD Now: $390.08 CAD 36% SAVINGS – CLICK HERE
Edmonton, AB to Whistler, BC – Was: No rate! Now: $277.54 CAD NOW AVAILABLE – CLICK HERE
Ready to book?
Register here. Quotes are all online, easy, affordable and all-inclusive. Book online to save time & money now!
Questions? Call our Client Care team to set up a consultation today: 800 886 4870 Ext. 1, write to us at clientcare@freightera.com, or visit our Help Center!
Not so sure? Read what our customers say about our rates and service.
Happy shipping!