Pallet vs Skid vs Crate [Infographic]

What are the differences between pallet, skid, and crate?
[Updated June 2023]
Not sure if you need a pallet, skid, or crate? It's easy to get confused because people often use these terms interchangeably. All three can be used for shipping and storing materials. All three can be made of wood, plastic or metal.
Ultimately, it depends on what your shipment is, and how big and fragile it is. For more fragile items such as wooden furniture, crating is recommended. For well-packaged clothing, for example, boxes on pallets are sufficient. Here are the differences explained infographically, so you could make the right decision for your shipping needs: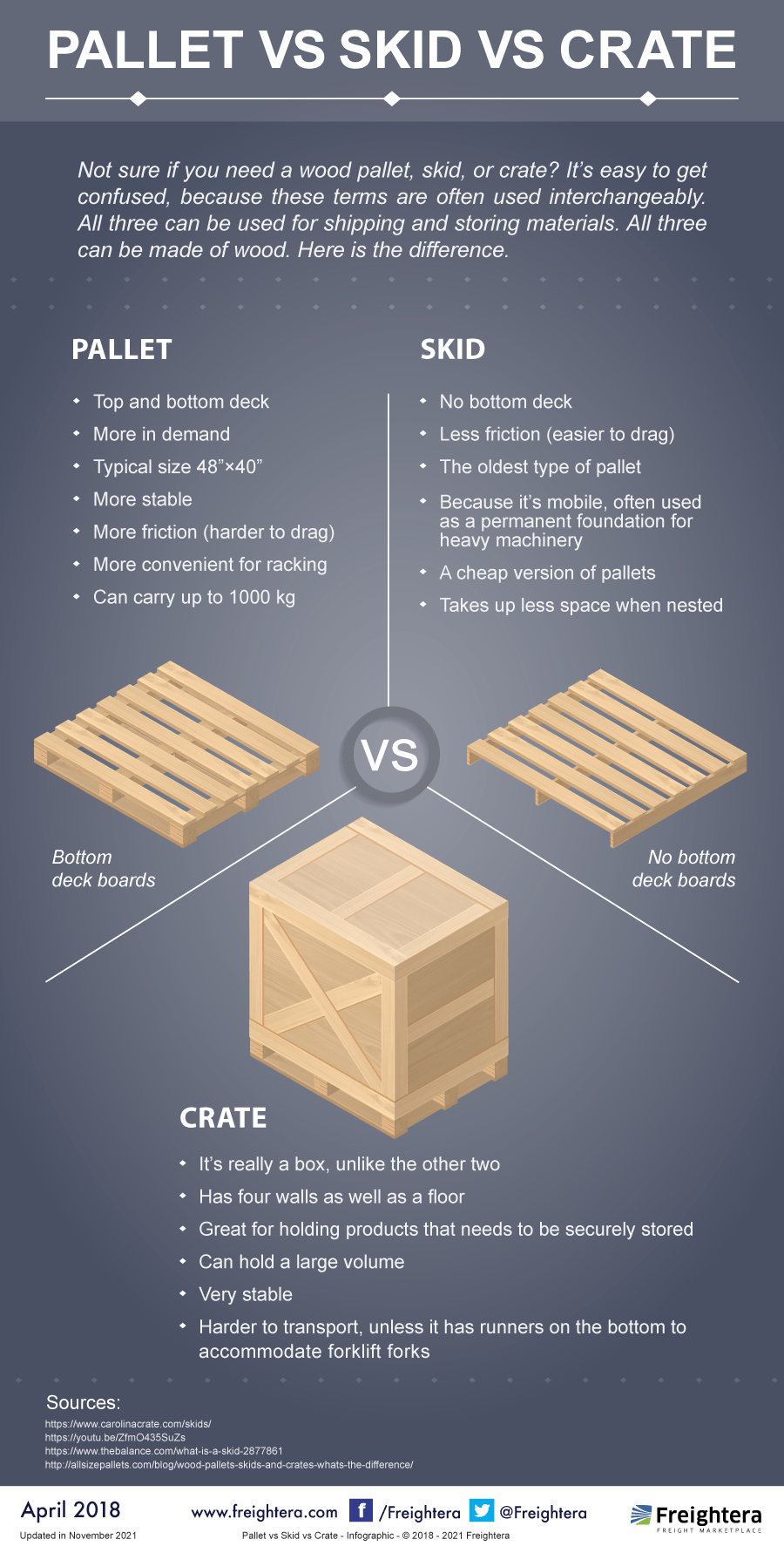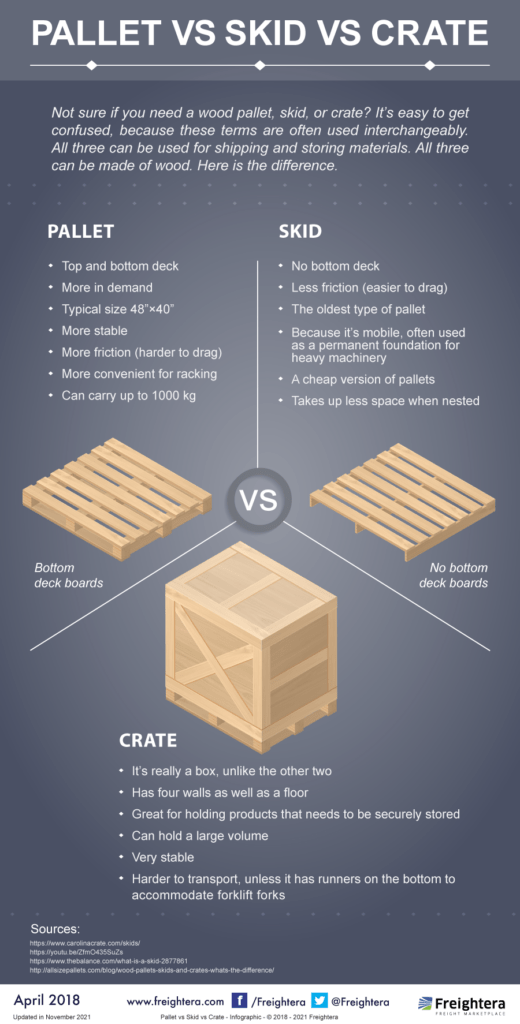 Pallet
Top and bottom deck boards
Typical size 48"×40"
More stable
Can carry up to 1000 kg
More friction (harder to drag)
More convenient for racking
Skid
No bottom deck
Less friction (easier to drag)
The oldest type of pallet
Because it's mobile, often used as a permanent foundation for heavy machinery
A cheap version of pallets
Takes up less space when nested
Crate
It's really a box, unlike the other two
Has four walls as well as a floor
Great for holding products that need to be securely stored
Can hold a large volume
Very stable
Some allow easy pickup by forklifts, while others do not
Need more info about pallets and how to ship them? Read more about how we can help you ship your freight on our pallet shipping services page.