Shipping Can be a Hassle: This Might Help!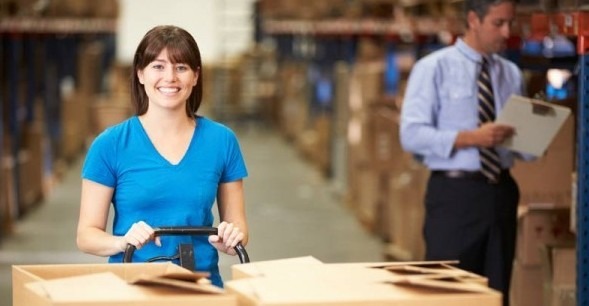 Need to ship to different locations each week? Concerned you're paying too much? Exhausted by the end of each day? You're not alone. There never seem to be enough hours in a day for the shipper to get it all done. Our Director of Operations, Ross Pollock, has been working with shippers who use Freightera and knows their problems better than anyone. He was happy to share the most important tips he could think of — it's satisfying to be able to help.
1. Getting a Freight Quote is a Chore. Switch to Online Freight Shipping.
"Our shippers usually have an urgent need to get the freight out, and we understand this," Ross said, "Online they can ship instantly at their convenience and all they need is an account. It takes them a couple of minutes to set it up with Freightera. After that, they can get quotes instantly every time they ship."
Instead of the traditional way, where shippers call or email carriers or brokers for pricing and wait for hours or days to get quotes, platforms like Freightera use an online 24/7 self-serve model. Ross explained, "Shippers just enter the origin and destination and the size of the shipment and click the "Get Quotes" button. In a few seconds, they see a list of fixed-cost quotes from multiple carriers loaded on one page. When they find the deal they want, they just click "Book It" and that's it. They are done in seconds." The system automatically creates the shipping documents needed, and the truck is dispatched.
2. Too Much Paperwork? Time to Go Paperless.
Filling out a single Bill of Lading can take 5-10 minutes. Filling out 30 in a day becomes a huge time-suck — and for many of Freightera's customers shipping freight across North America, that's not uncommon. "Some companies will already have an automated internal system they use to handle all of their paperwork," Ross notes. "But for those who have managed until now with a manual, hand-written system, or smaller shippers who don't want to invest $150,000 in a shipping system, Freightera will absolutely save a significant amount of hours over time.
With Freightera all paperwork is filled out automatically during the quick and easy order process. Better yet, Freightera remembers your shipping preferences and automatically fills out an address after the first time you've put it into the system, speeding up repeat orders even more.
3. Tracking Orders Shouldn't Be This Hard.
Need to know when the shipment will be picked up or delivered? Just check the automated system. "Traditional freight shipping is stressful and involves a lot of time on hold waiting for carriers." Ross notes, "With automated shipments, you just check shipment status online."
Some companies use FedEx, UPS, and others and track orders in two or more systems, but it's a lot more efficient to have your information in one place. For new shippers, this is something you'll want to have sorted out before you go big. On Freightera, your orders and your paperwork are all in one place, easily searched and sorted — making it a cinch to track orders and your paperwork in case of an administrative audit.
4. Let Freight Professionals Help You.
What happens if you need a special service, or have to ship on short notice to an unusual location no one seems to cover? "People need to ship freight to unusual places all the time," Ross said, "If we don't have it in our system, we will get you a quote if you need to ship today."
Freightera's website is easy to use, but in the event, you still need to call, Freightera staff are always available. "Even though we are automating everything possible, people still need the option to call. We are always happy to hear from our shippers," Ross explained, "and we do all the leg work for you if you need information our automated system cannot answer."
Tired of shipping hassles? Use online tools that other businesses use. Freightera's signup is quick and easy. Create an account and start getting instant freight quotes today.