Shipping Hay via LTL Freight Shipping Services

[Updated June 2023]
Not all cargo is the same. There are the standard, frequently shipped items such as crated engines, and palletized stacks of boxes containing dry food or electronics. On the other hand, there are the less common, trickier to move commodities such as artwork or hay. 
It's not that anybody would outright refuse to ship such items, but they do require special care and attention. Below, we're going to focus on the specific requirements when shipping hay. In fact, we will mostly focus on the packaging aspect of preparing your shipment of hay for transportation. If you don't adhere to these guidelines, you may find yourself in a situation wishing that the carrier refused to ship your cargo.
But before we get into the packaging, let us first define what exactly classifies as hay.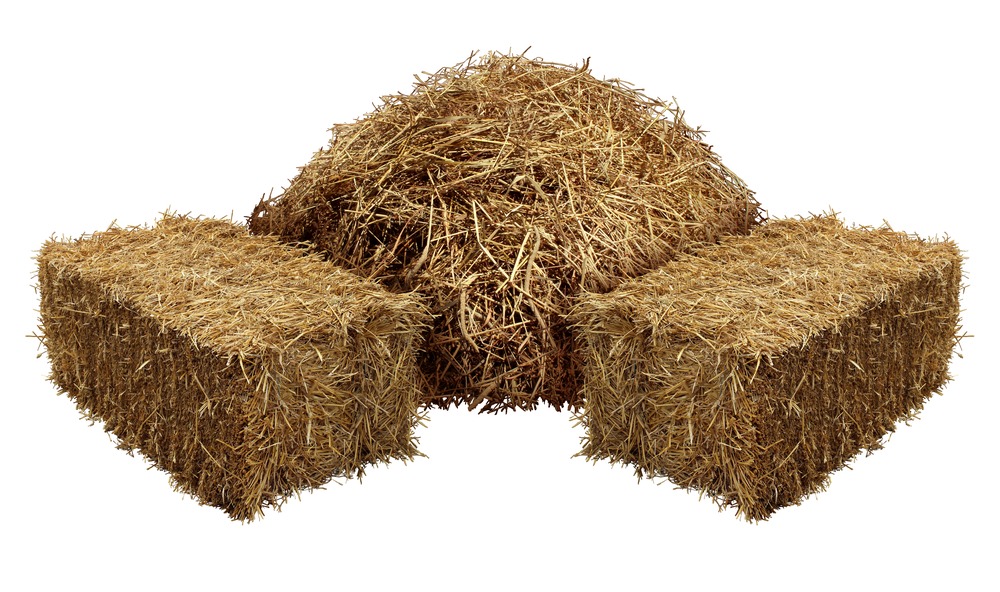 Hay is defined as plants that have been cut, dried, and stored such as grass or legumes. It is used for (although not limited to) feeding livestock when not enough pasture is available. 
The first and simplest thing you need to remember when shipping hay via LTL is that you cannot simply throw it onto the truck. Depending on the carrier and the truck you're renting, you may be able to do this if you're shipping a full truckload (FTL) of cargo.
In order to be accepted by the carrier when shipping smaller quantities (LTL), your shipment needs to be palletized or crated and shrinkwrapped so that no hay (or as little as possible) can fall out of the packaging. Your hay must also not be loose, damp, wet, or contaminated with oil in order to be accepted. If any of these factors apply to your shipment, it must be stated prior to the pickup as this may mean your shipment is considered as hazardous materials (hazmat).
In short, if the hay you are shipping can damage containers or might spontaneously combust, carriers may refuse to ship it.
Next, let's turn to the shrinkwrapping that we mentioned earlier. Make sure to use plenty of it so as to be sure nothing is falling out of your shipment. 
Just like most of us don't appreciate muddy shoes in our houses, carriers don't appreciate debris in their trucks either. 
Luckily, your shipment isn't what we, in the industry, call fragile so you don't have to worry about any additional padding.
When it comes to LTL shipping, there are specific requirements that every shipment needs to meet. That means that in addition to proper packaging, your cargo needs to have the Bill of Lading (BOL) ready and a shipping label attached to the shipment itself. The shrinkwrap will help you place the labels on to the cargo without it falling off.
To recap
Make sure that your shipment is palletized, marked with the appropriate paperwork and that it is not prone to combustion. Once you've done that, make sure that it is non-sparingly shrinkwrapped and you're good to go. If your shipment meets these criteria, the carrier will gladly pick it up and have it delivered.
And the last tip is: ship with Freightera. Our LTL freight service is a quick, reliable one-stop shop for your business.
You can expect instant, online freight quotes completely free! 
Happy shipping!