Shipping to Amazon fulfillment centers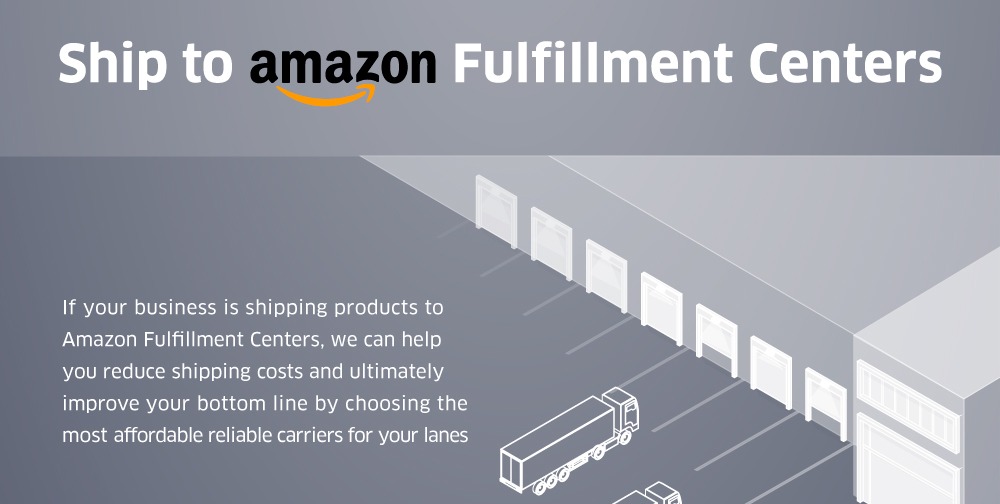 Ship to Amazon fulfillment centers/Amazon FBA with us!
Since 2014, we have been helping businesses reduce their shipping costs while transporting freight within Canada and the United States as quickly and seamlessly as possible, automating most of the quoting, booking, and all related documentation. At the same time, we have also seen a strong trend in shipments to Amazon fulfillment centers as our customers, including manufacturers, continue choosing Amazon as their selling platform. We have included shipping to Amazon warehouses into our range of LTL shipping services and created this infographic to show you how Freightera can fit into your Amazon seller process.
Whether you ship LTL (Less Than Truckload) or parcel freight, we will help you improve your bottom line and choose the most reliable carriers for shipping to Amazon fulfillment centers.
Shipping documentation is automatically generated on our website.
We have refrigerated trucks if you need temperature control (note: reefer coverage is available in Canada only).
Our 5-star customer service is there for you every step of the way!
See the infographic below to see how easy it is to ship with us!
*Please note that Amazon appointments are scheduled directly through an Amazon Online Portal and neither Freightera nor the carrier has any control over the date or time of the assigned appointment, as this is solely controlled by Amazon.
Learn more about our shipping freight to Amazon FBA service.