Shipping Perishables 

Vegetables, Fruit, Plants, and Flowers Can't Survive in Standard Trucks for More Than a Few Hours
From different truck sizes to additional services that range from simple appointments and tailgate requests to more complex requirements such as crane services and teams of drivers, there's very little that cannot be done to accommodate your shipment. 
One of these services is temperature-controlled shipping (also known as reefer, or refrigerated shipping), and that is what we're going to focus on in this article.
Temperature-controlled services can be divided into several sub-categories: keep frozen, keep cool and keep warm. Depending on your shipment's needs, you may request any of the above. However, it is up to the carriers and their availability to let you know if they can accommodate your request. 
Before we jump into any of the three listed options for your reefer shipment, it's important to discuss packaging first. Packaging is one of the most important aspects of shipping in general, and when it comes to shipping perishable items, its importance increases threefold. You will find out exactly why below.
You need to make sure to package your shipment so that in case of excessive ice forming, your packaging does not get damaged. The most commonly used packaging materials for reefer shipping are wood, cardboard, plastic, and styrofoam.
Wood

is a great material for packaging perishable goods due to its ability to release pressure. That means that your original packaging has a much higher chance of avoiding damage if your shipment is being cooled by ice.

Cardboard

is the wooden package's younger brother. It's cheaper but cannot quite handle ice. Cardboard boxes can be wrapped and additionally protected, but you probably know from experience that they do get soggy and useless when exposed to ice/water. That makes cardboard a much better candidate for gel-refrigerant cooled shipments. 

Plastic

as we all know is relatively cheap, serves as a great insulator and it's easily stackable on top of all that. Other than the fact that it's very eco-unfriendly, it's an excellent choice for packaging reefer freight. 

Styrofoam

is a great insulator. That fact allows you to bypass looking for additional insulation for your shipment that you would otherwise need. 
With that out of the way, we can get to the meat of the topic — the service.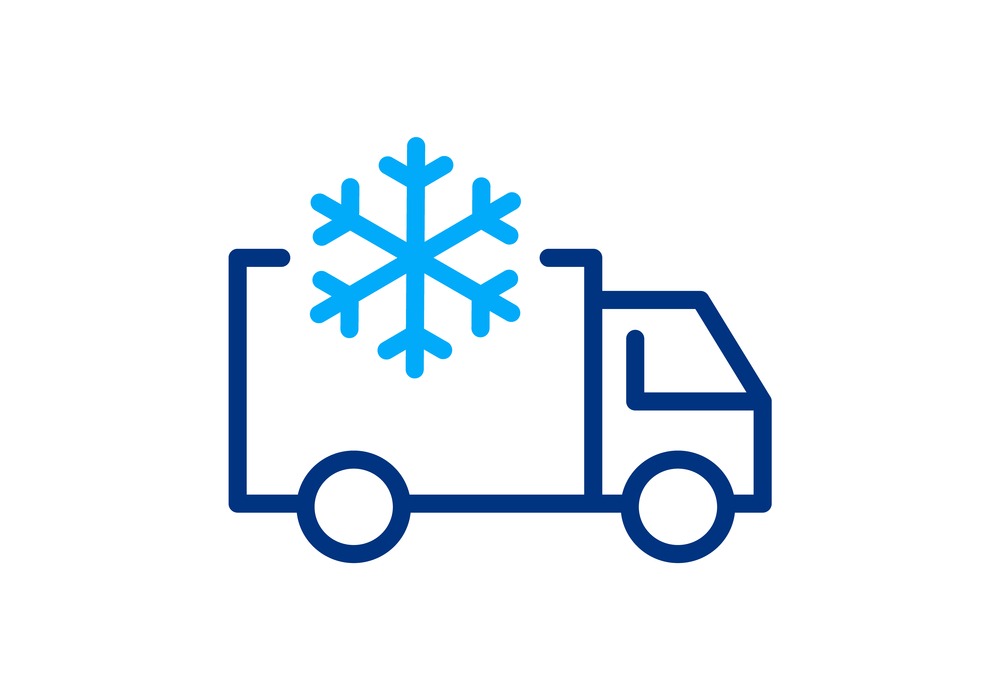 Keep Frozen

: This fairly self-explanatory title says it all. Most refrigerated trucks can range in temperature from -13 to about 77 degrees Fahrenheit, while some specialized trucks can go as low as -85 degrees Fahrenheit.

Keeping your goods frozen, depending on your needs, can then vary from -85 F to 32 F.
Keep Cool

services are those ranging from 33 to about 39 Fahrenheit.

Keep Warm

services can also vary greatly depending on what exactly you need. Some carriers will consider anything over 32 Fahrenheit to mean that your shipment is to be kept warm, so you want to make sure that you can provide them with the exact temperature that you want your shipment kept at. 
As a bonus, some trucks can even have different temperatures in different parts of the truck so as to be able to transport multiple types of goods at the same time. 
Make sure to plan ahead. As the title of this article suggests, you are more than likely shipping perishable goods if your shipment requires temperature control. That means that any delays can significantly impact the shelf life of your goods. Some delays can be out of your control, but you still want to make sure that you're doing everything in your power to ensure that your goods get from A to B in as short a time as possible. 
You also want to get as informed as possible. Make sure to get all of the information possible from the carrier about the transit time and the routes they might use. Carriers might not provide all of this information, especially if they're using a partner carrier for a part of the trip, but it won't hurt to try to get as much from them as possible. 
Although there are some rules of thumb that you can follow, it is always best to contact your provider and have them provide you with the exact temperature that your goods need to be kept at. Along with damaged packaging, the temperature during transit is one of the most important factors when it comes to the shelf life of your goods. That is why you want to be sure that the number you're providing during quoting is correct. 
With that being said, here are some rough numbers for some commonly transported goods:
You want to keep your greens (such as spinach or lettuce) at around 32-36 degrees Fahrenheit, and the same goes for broccoli, grapes, apples, etc.
Potatoes and sweet potatoes you want to keep at around 40-45 degrees Fahrenheit.
Your water-rich fruits and veggies such as tomatoes, bananas, cucumbers, (some) citrus fruits, and watermelons you want to keep at around 45-50 degrees Fahrenheit.
Plants and flowers can vary quite greatly in temperature needs, but the standard temperature for transporting them is around 33 degrees Fahrenheit.
For pharmaceuticals, it's best not to go by rules of thumb but to be as specific as possible. That's why we'll only go over a few basic phrases here: Room temperature (68-77 F), refrigerated (35.6-46.4) and cryogenic (32 F and under) requirements. 
That is most of the basic information you could need for shipping temperature-controlled cargo. For anything more specific, please make sure to contact your distributor and ask for more information or a specific temperature.
Feel free to go to our website and get your all-inclusive freight quote right away.

Happy shipping!