Stay Well, Stay Safe, Have Some Fun!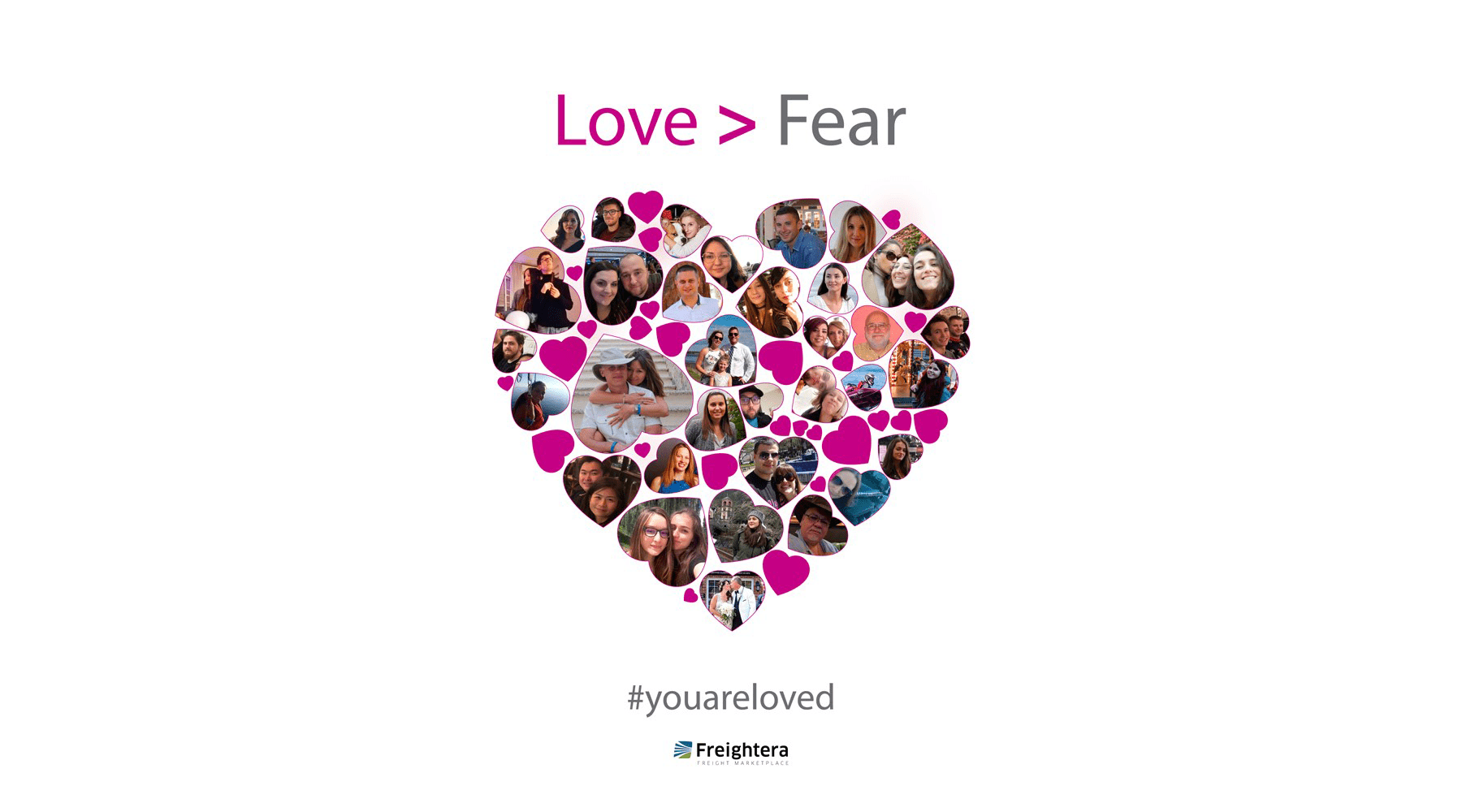 TGIF! Stay Well, Stay Safe, Have Some Fun! Our Ideas for Newly Remote Teams
Happy Friday! If you're quarantining, the distinction between days of the week may blur. Would you please do yourself a favor and remember that today is #TGIF. Here is what we've been up to.
1. Tomorrow at Freightera we are having our first ever PJ Party! Zoom PJ Party with all the kids and pets included. 🙂 There will be no work or world problems in it, but a good discussion: movies, music, places we travel, family, funny stuff and our goals and accomplishments. That's the idea. A surprise organized by our logistics virtuoso Stephanie. All newly remote companies can do fun things like that, right? I can't tell you how happy I am to see our people being super-creative in how to reorganize and retool around work to prevent a complete economic slump right now, but also around how we can have fun and support each other.
2. Earlier this week, our amazing graphic artist Ksenia surprised everyone by creating the Heart of Freightera, a card consisting of our photos that she collected from our Slack channels and Playbook. We worked together on the message in it. Love More than Fear & You are Loved.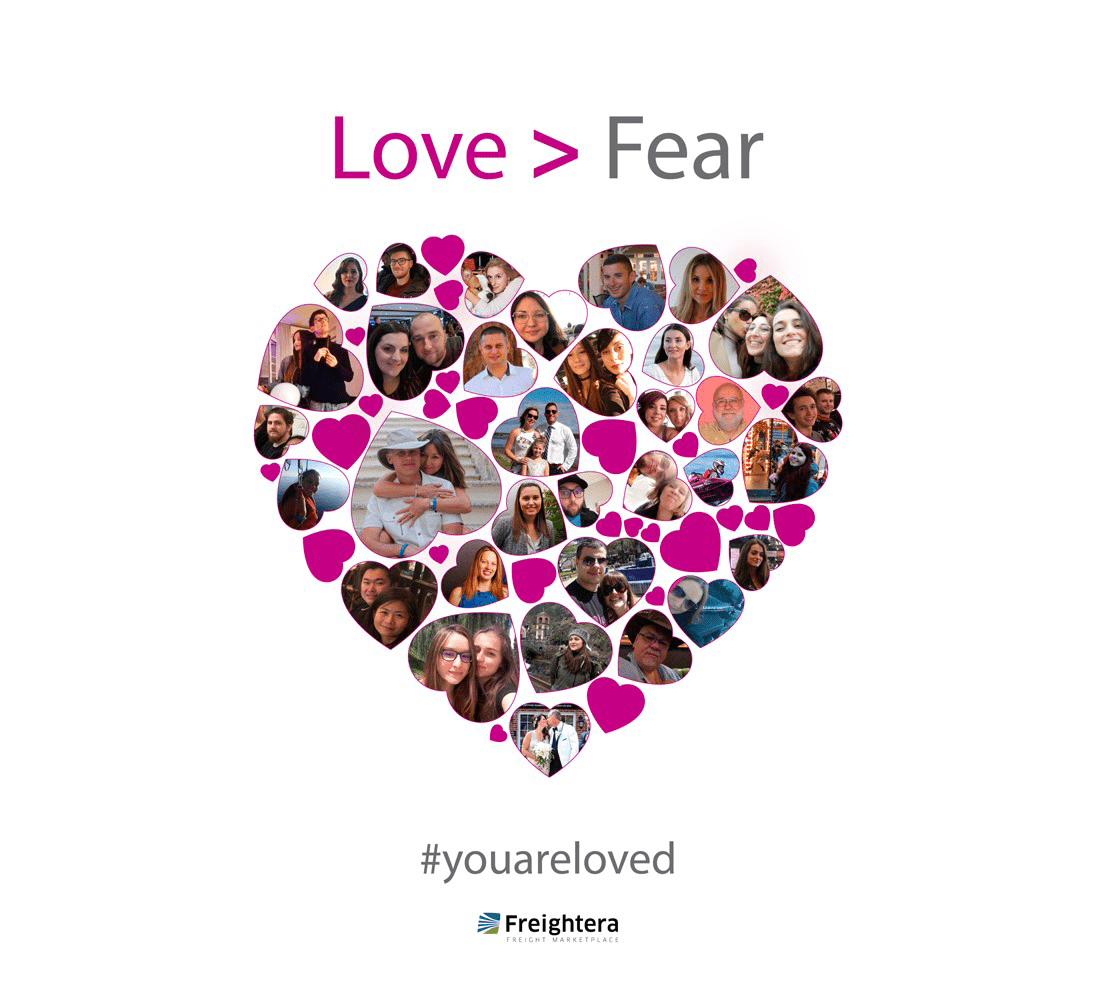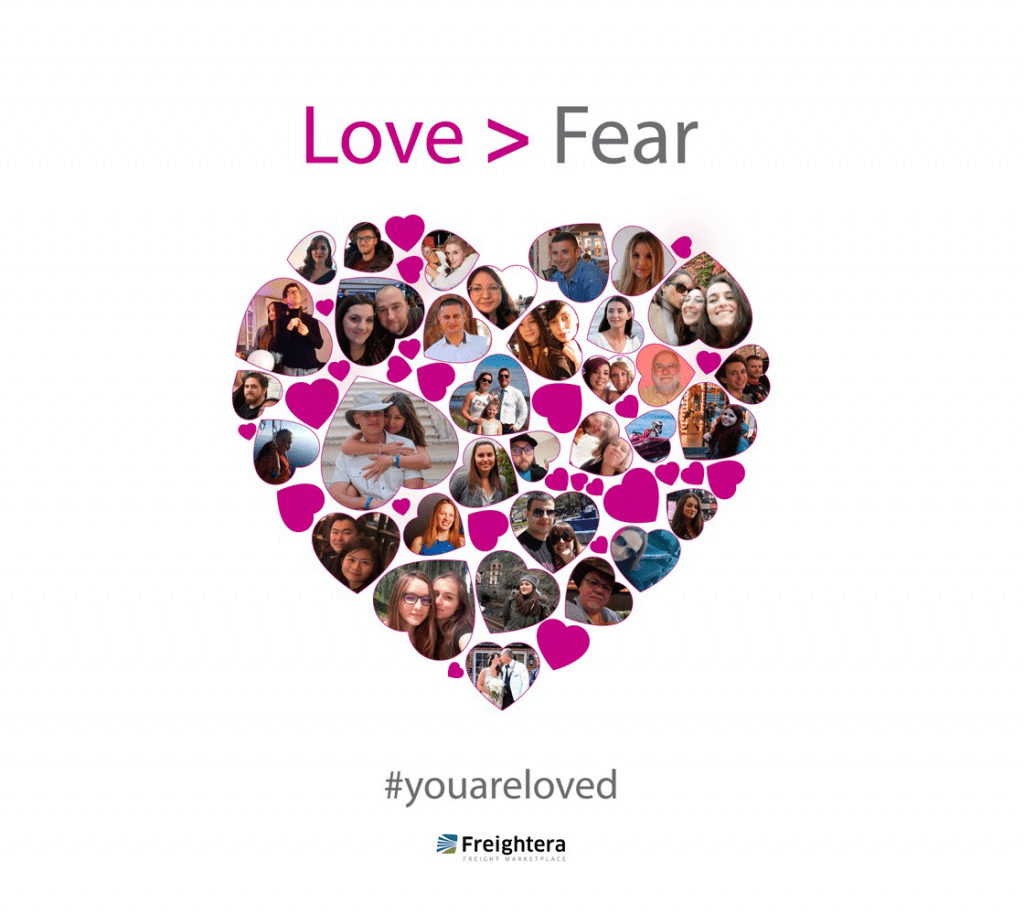 3. Our Slack Happy Blog is filled with the photos of French backing and Italian cooking that our logistics hero Ana and business development hero Aleksandra, both avid travelers, were creating in their kitchens for the love of travel possible temporarily only in imagination.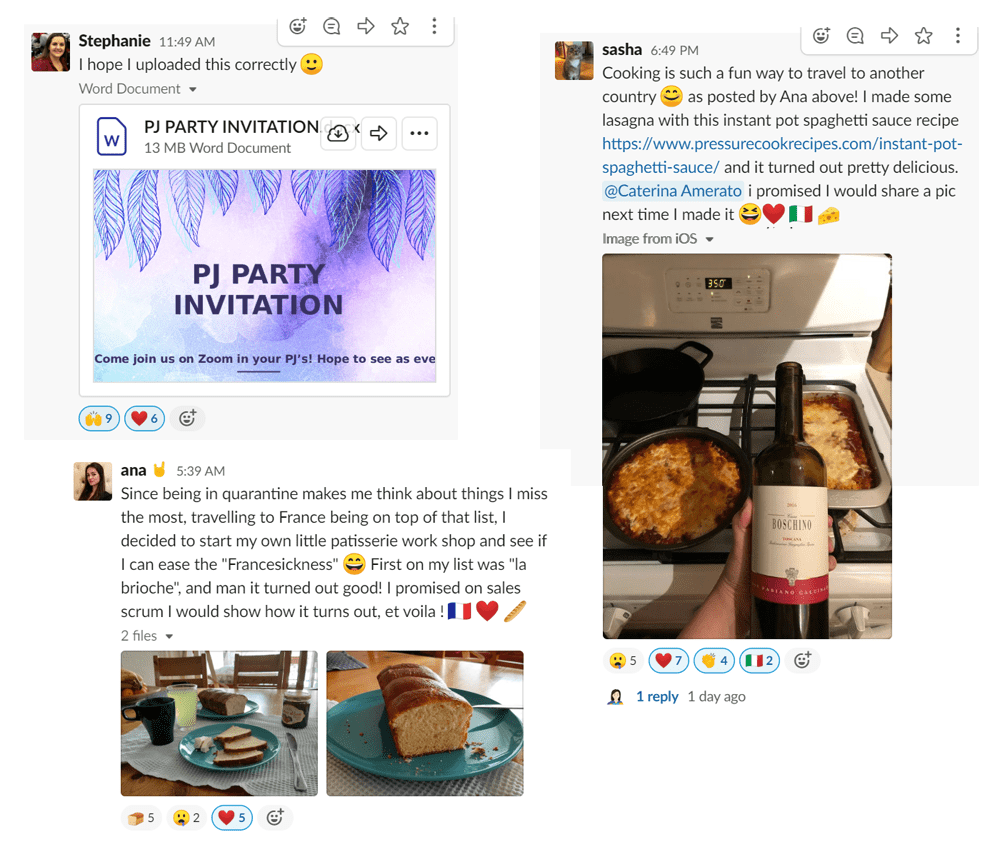 That's what we have been up to. We hope you're staying safe, healthy, positive and creative.
Zhenya Beck, Freightera Co-Founder