Train vs. Truck Shipping: Pros and Cons [Infographic]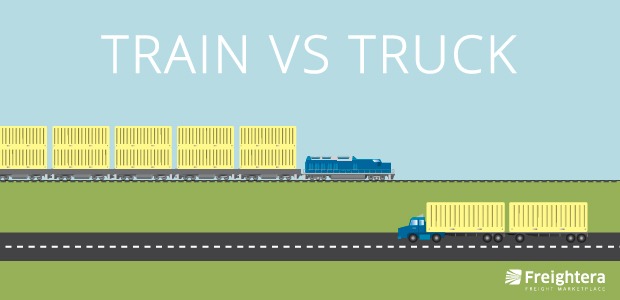 Freight Shipping by Train vs. Truck: Advantages and Disadvantages
[Updated June 2023]
Which mode of transport is more efficient for freight shipping and what are the advantages and disadvantages of train vs truck transportation? See our new infographic answering these questions.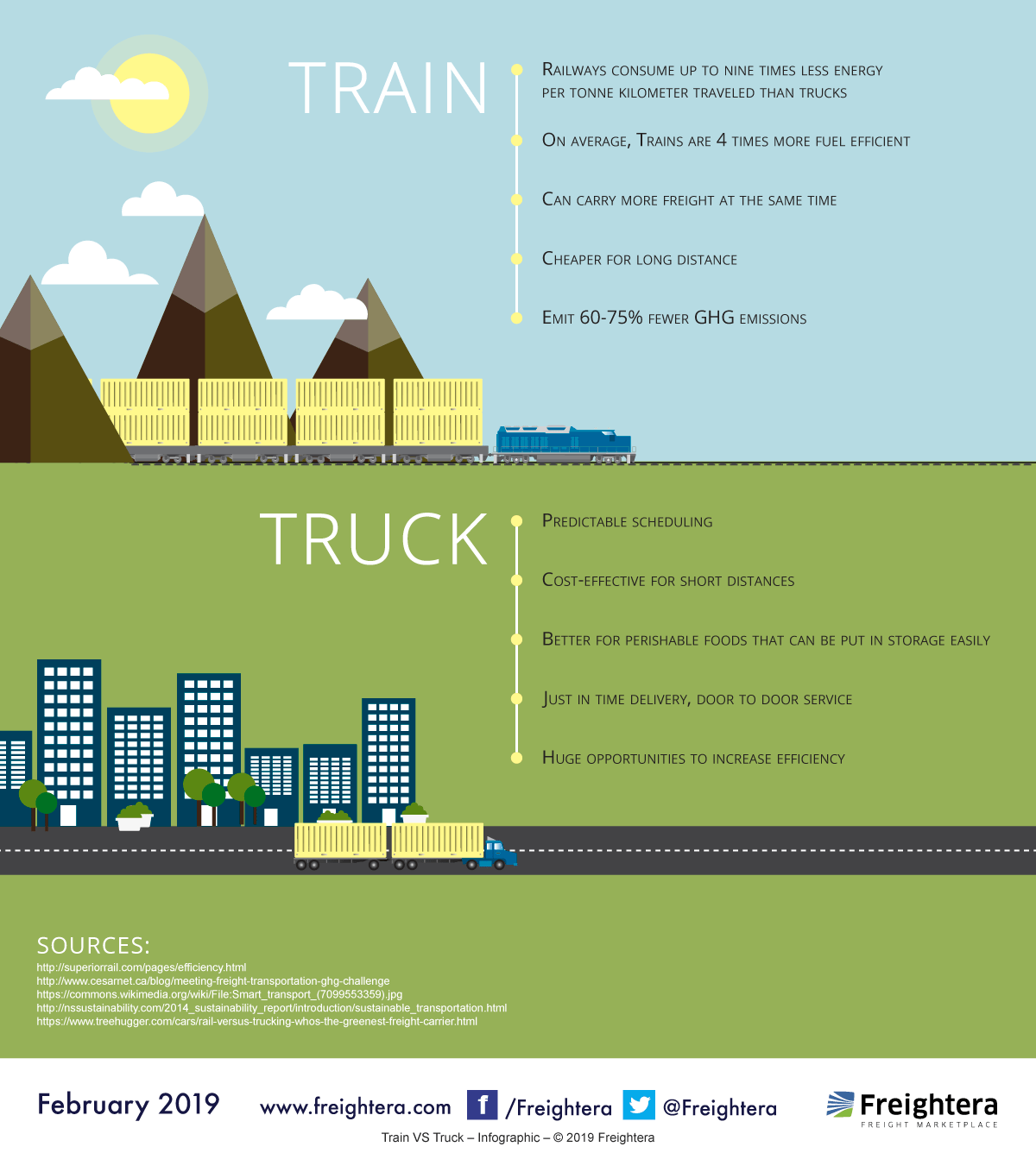 Train
Railways consume up to 9x less energy per tonne-kilometer traveled than trucks

On average, trains are 4x more fuel-efficient

Can carry more freight at the same time

Cheaper for long-distance

Emit 75% fewer GHG emissions
Truck
Predictable scheduling

Cost-effective for short distances

Better for perishable foods that can be put in storage easily

Just-in-time delivery, door-to-door service

Huge opportunities to increase efficiency
Some bonus facts
Freight trains can reach as much as 2300 feet in length (roughly 700 meters) and, when fully loaded, they can weigh over 3.5 million pounds (around 1600 metric tons). 
In the USA Rail freight transport accounts for a third of all intercity freight volume. Yet it accounts for only about 2% of all emissions related to transport.
A single gallon of diesel fuel is enough for a freight train to transport a ton of freight for 470 miles. 
As we move to renewable energy sources, electric trains will become even more efficient and clean compared to other modes of freight transport.
As per the Association of American Railroads, freight railroads account for only 0.5% of all of the USA's greenhouse gas emissions. Heavy-duty and medium-sized rucks, on the other hand, are second only to passenger cars making up around 25% of the USA's emissions in 2020.
Save money, protect our planet, and ship your freight by rail with Freightera.