February 12, 2019
Freight Train vs Truck
[Updated May 2019]
Which mode of transport is more efficient for shipping and what are the advantages and disadvantages of train vs truck transportation? See our new infographic answering these questions.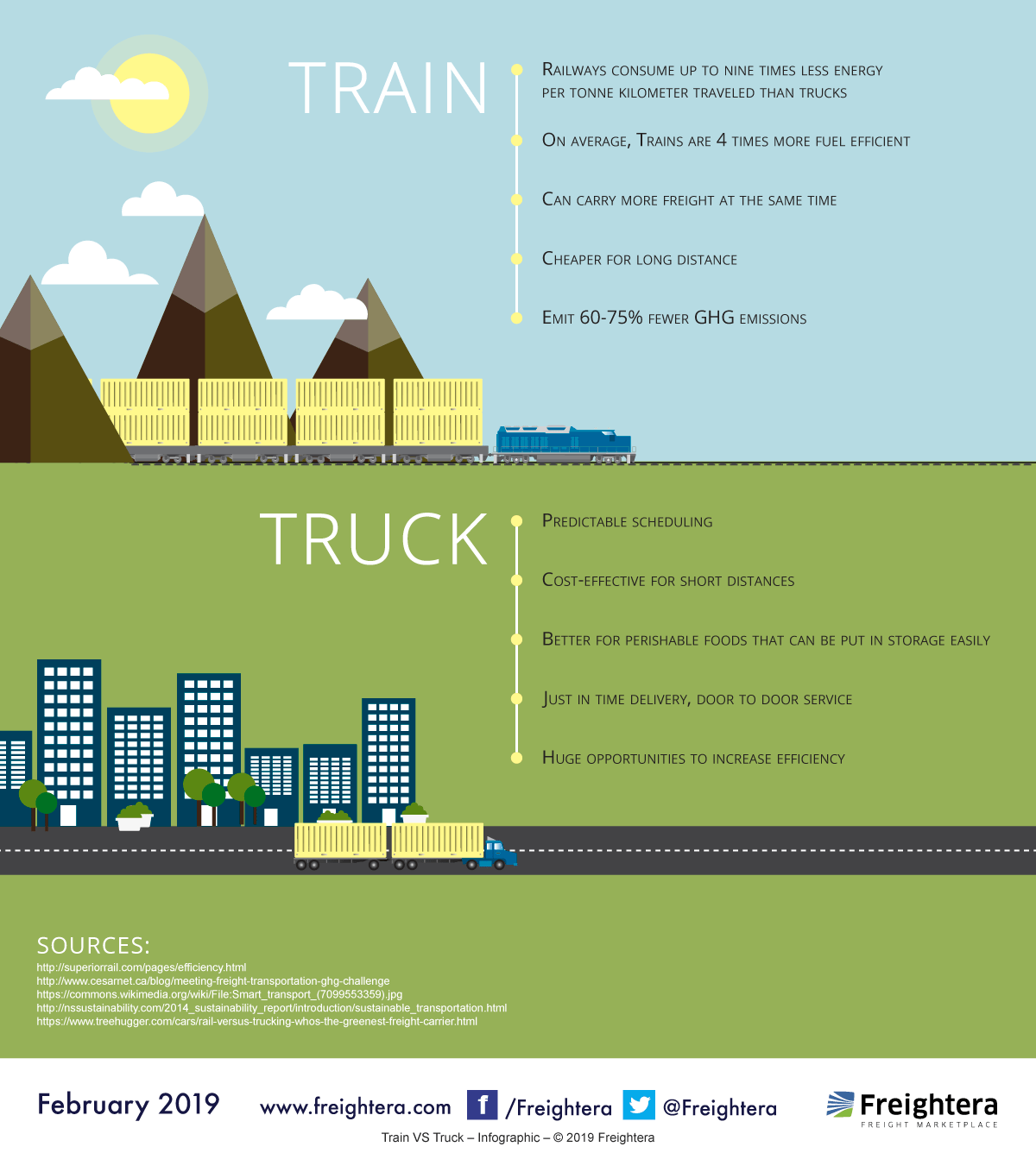 Train
Truck
Ready to learn more?
You may also be interested in these informational articles of our blog (they're specifically written and designed to help YOU, the customer, make better informed shipping decisions & ship with a peace of mind).
Start with:
Choose the best freight options for your shipping needs:
Freight how-tos:
Extra reading (because sustainability is important!)
Ready to book and save time & money on shipping?
Register here. Quotes are all online, easy, affordable and all-inclusive.
Questions? Call our Client Care team to set up a consultation today: 800 886 4870 Ext. 1, write to us at clientcare@freightera.com, or visit our Help Center!
Not so sure? Read what our customers say about our rates and service.