Importance of Trucking Industry in USA and Canada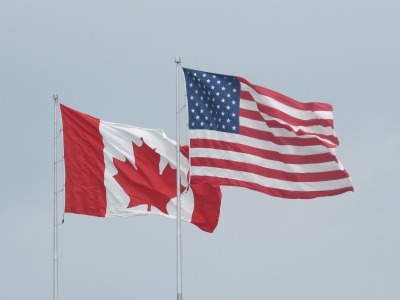 It's a common sight to see commercial trucks on the roads. In the US alone, there are an estimated 3.5 million truck drivers that, each day, make their way across the country connecting borders, shipping consumer goods. The trucking industry is a large part of the economy, but just how big is it?
When you take all the trucking companies, warehouses, and private sectors into consideration, the industry employs some 8.9 million Americans. UPS, for example, employs about 60,000 people while LTL (less-than-truckload) shipping accounts for about 13.6 percent of the country's trucking sector.
It's estimated that in the US, there are about 15.5 million trucks in operation, 2 million of which are tractor-trailers. With about 3.5 million truck drivers, one in nine are independent and a majority are owner-operators. Canada, on the other hand, employs just over 250,000 truck drivers.
That may sound like a lot of freight trucks and drivers, but when you factor in that the US has more than 1.3 million freight companies, and that 97 percent of these companies operate 20 or fewer trucks, it starts to make more sense. Each year, the transportation industry logs more than 4 billion miles on the trucking industry which shows just how dependent the US consumer is on the trucking industry.
As a matter of fact, the US economy depends on trucks to deliver nearly 70 percent of all the freight transported each year in the country, accounting for $671 billion worth of manufactured and retail goods transported by truck. To this figure, you can add another $195.6 billion in truck trade with Mexico and another $295 billion in truck trade with Canada to get an accurate picture of just how important the trucking industry is.
When it comes to revenue, estimates ring in at around $255.5 billion. Common carriers or for-hire carrier companies generated more than $97.9 billion – more than air transportation, while private fleets generated about $121 billion.
Utilizing the services of the trucking industry, especially in the way of LTL or less-than-load shipping, is a popular and extremely efficient way to get your products where they need to go.
Visit our website for more information about Freightera and trucking companies we've partnered with.