October 17, 2018
If you're already working with us, you have probably noticed our customer care difference. We are obsessed with service and we want you to see it in every interaction with Freightera.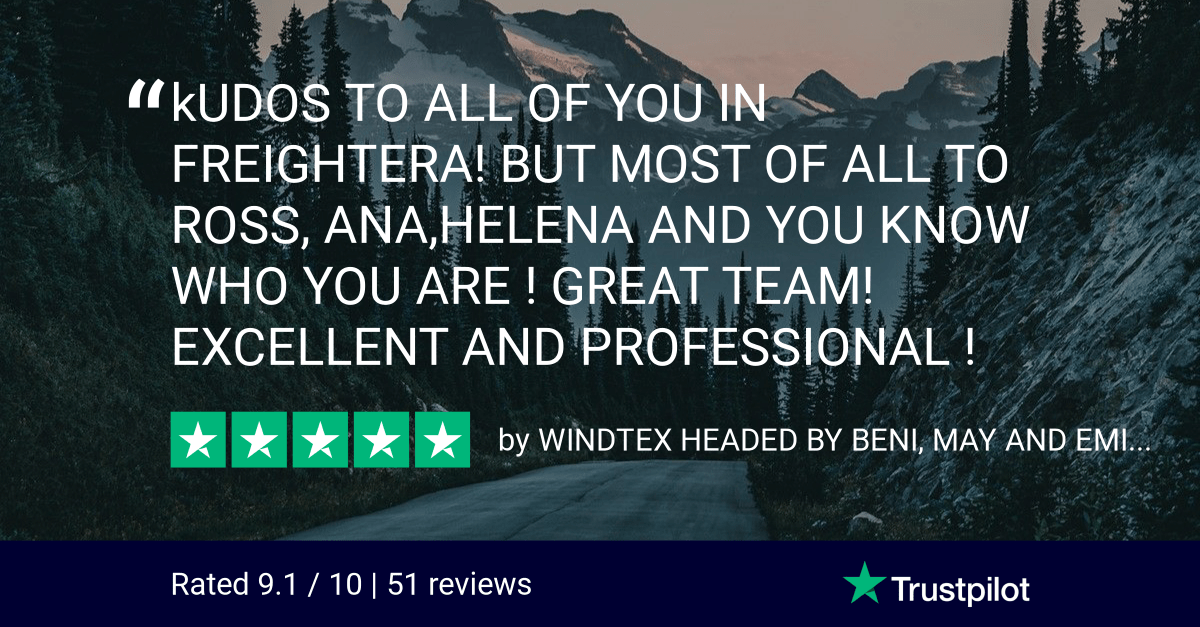 You might also already know that the freight industry is a tough one to serve. The details of each shipment are different and nuanced. Carriers' work is stressful and, in the booming economy, they are over capacity. Things can go wrong. Communication can break. Difficult situations happen. We can't promise that nothing could ever happen to your shipment, what we can promise is that we'll always do our best for you. Please read the reviews on our website, on Google, Shoppers Approved and on Trustpilot to hear from our customers. A large majority of our reviews are 5-stars. How do we do that?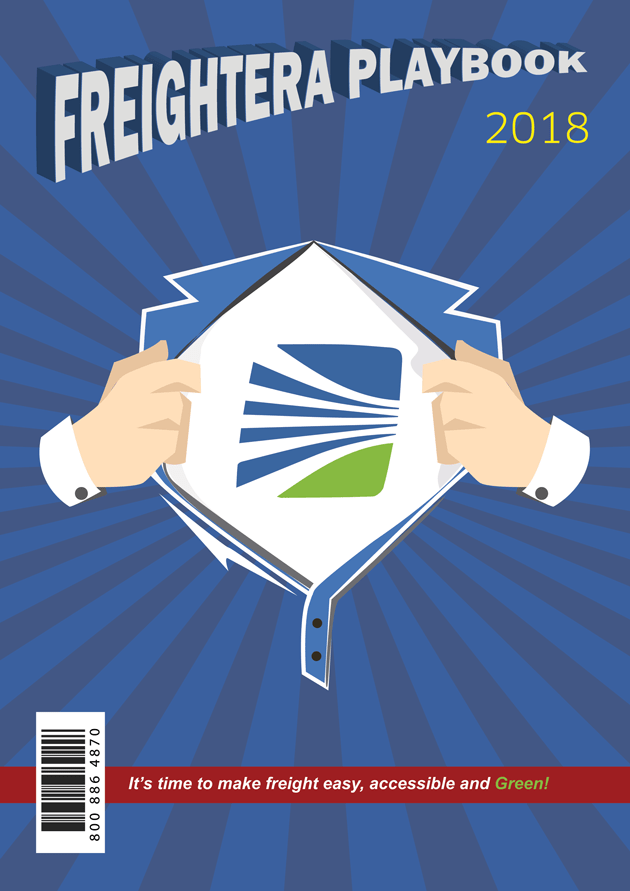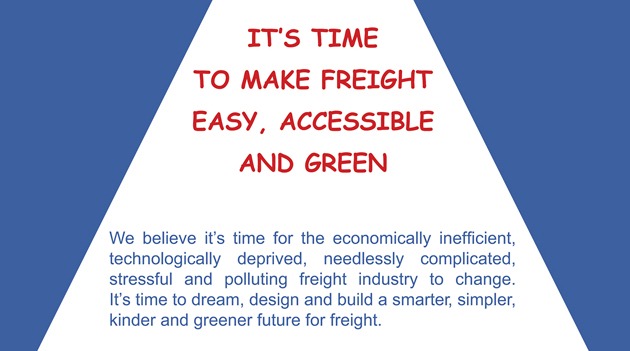 We start with our company culture, our mission, and our values. You can see it here on the pages from our Playbook. Everyone in the company knows "Why do we exist?"
When we worked with the team on our values, we put all of the ideas together and found that we could bunch them in 7 words starting with the letter C. "Care" was undeniably the biggest one for all of us. We care about our customers and their freight as it was our own, and it starts with care for each other inside our company. That care then spills out to our customers and partners. Because if people on our team wouldn't feel cared for, it would be hard for them to genuinely care for others. We cherish and cultivate caring relationships. Then, having each other's back makes working together and solving problems easier. A caring and respectful attitude is at the core of our culture. That's how we get at the end of the day to Easy Shipping with Freightera's 7 Cs.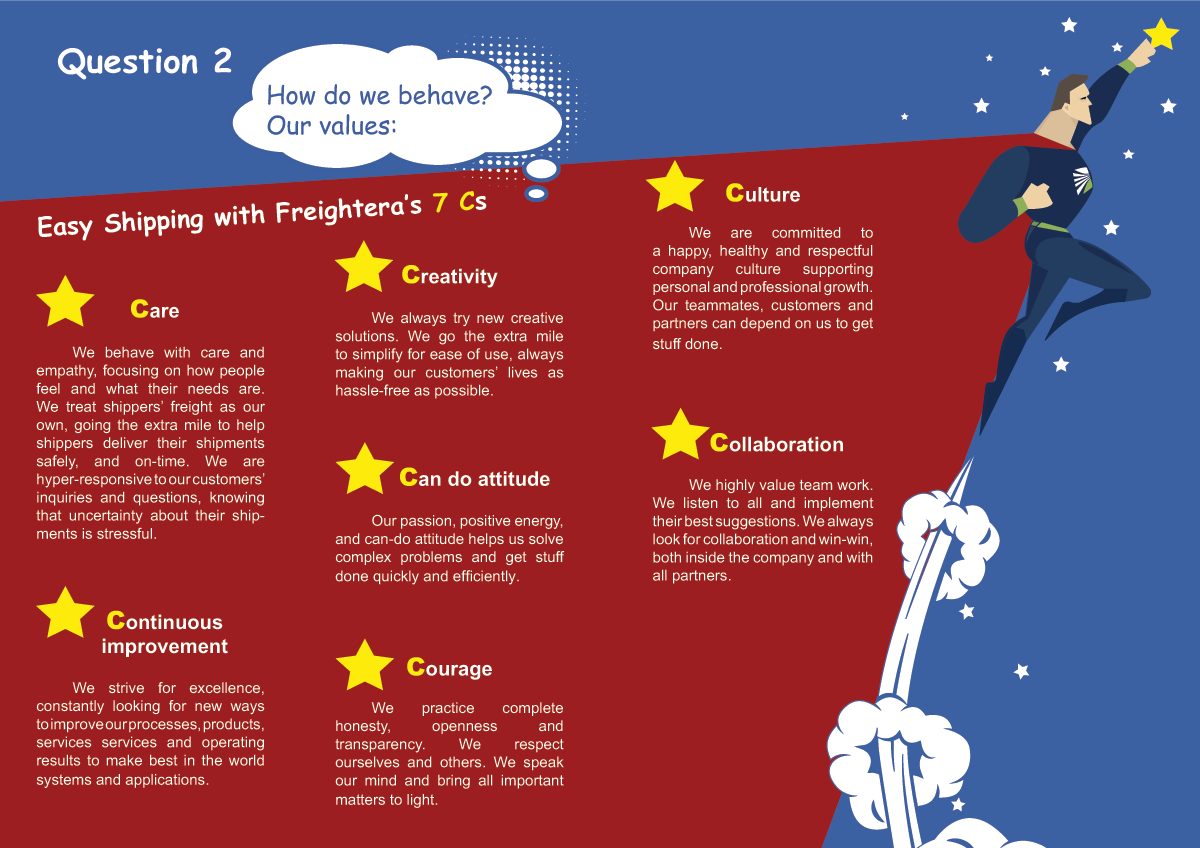 Please see the Mission and Values pages from our playbook for our all of our 7 Cs, and what they mean for us: Care, Continuous Improvement, Creativity, Can-Do Attitude, Courage, Culture of "A" Players and Collaboration.
We look forward to working with new shippers and carrier partners. Signing up with Freightera is simple and easy. If you share our values, please let us know. 🙂