6 Facts and Figures of the Canadian Trucking Industry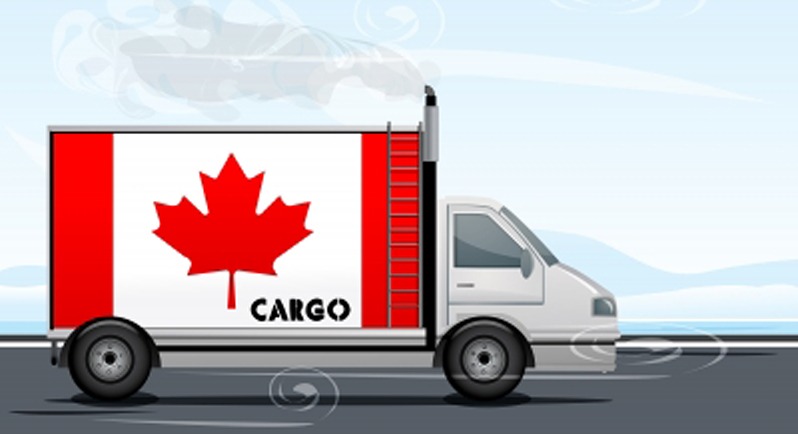 Canada's economic strength relies heavily on an efficient, safe, secure and sustainable freight transportation system. Whether it's moving a load from one end of the Canada to the other or cross-border trucking from Canada into the US, the system must provide for the flexible, reliable and economic movement of goods.
Roadside truck stops around North America can expect to stay busy as the trucking industry continues to thrive. This diverse industry is made up of a few large companies and thousands of small and medium-sized businesses around the US and Canada. The Canadian Trucking Alliance reports that in Canada alone, the trucking industry is worth over $65 billion with more than 260,000 drivers and over 400,000 employees overall.
The nation's freight system is a partnership between public and private sectors, with each sector providing substantial parts of the physical infrastructure for these movements. According to Freight Facts and Figures, the largest of these movements continues to be the trucking industry, which is responsible for moving 60.1 percent of volume and 69.5 percent of value around the globe.
In 2012, statistics showed that 90 percent of all consumer products and foodstuffs were shipped by truck throughout Canada, and almost two-thirds (by value) by trade with the US, which remains Canada's largest trading partner. Without the trucking industry, the wheels of commerce would stop rolling.
As a whole, the trucking industry generates more than $67 billion in revenues each year between private carriers, courier firms, for-hire carriers and owner-operators. Trucking firms or freight carriers accounted for 57 percent of the for-hire revenues of the industry. Heavy truck freight carriers accounted for 21.8 billion vehicle-kilometers, while medium-sized trucks accounted for 7.4 billion kilometers.
Trucking is a key trade facilitator between Canada and the United States. Approximately two-thirds of Canada-US trade is moved by truck, including more than 80 percent of all US exports to Canada. Canadian for-hire trucking firms are responsible for just over 80 percent of the total tonnage shipped intra-provincially.
Truckload transportation adds to the national economy by providing jobs for millions of people. While the number of jobs in the trucking industry continues to rise, the key to keeping this interconnected network in balance is ensuring the capacity for growth and reliability of services.
Visit our website for more information about Freightera and freight shipping companies we've partnered with.
Article Resources:
www.tc.gc.ca/pol/en/anre/menu.htm
http://www.cantruck.ca/iMISpublic/Content/NavigationMenu2/CTAIndustry/TruckinginCanada/default.htm
Photo Source: courtesy of  digitalart / Free Digital Photos