Happy Valentine's Day! Happy Freight Shipping!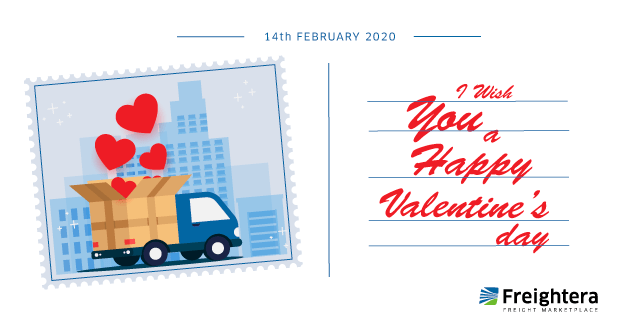 Happy Valentine's Day!
❤️
It is a very special day here at Freightera because we believe in shipping with love. If you haven't yet found a freight shipping solution that you actually love, give us a try. We're so convinced you'll love the experience, we'll give you a promo code Valentines14, $14 of your first shipment valid until the end of March 2020. There are two conditions to use it. 1. You must be a business regularly shipping palletized freight in Canada or the USA. 2. You love what you do and appreciate working with other good people and businesses. 🙂
See what others say about us.
Know others that would benefit from better shipping rates and experience? Please like or share this post. Have a wonderful Valentine's Day and a relaxing long weekend!