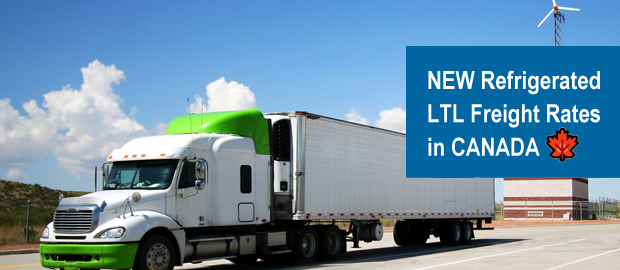 Ready for Booking with a Click of a Button: Reefer Rates Between Major Canadian Cities, and to/from the Okanagan
The summer is almost over, but protecting freight from heat is still in high demand!
Here are some reefer LTL rates we've recently added to our quoting system. FROZEN / -5°F (-20°C), COOLER / 34°F (1°C) or Mixed. The temperature does not affect the rate between frozen or cooler but needs to be indicated in the orders.
Examples below are for 1 skid, 48 x 48 x 48, 500 lbs. Please note that the price might fluctuate slightly because of the fuel surcharge changes:
Ready to book?
Register here. You can quote & book online, quickly and easily. Our quotes are affordable and all-inclusive, and our 5-star Client Care team is here for you if you have any questions! Call us to set up a consultation today: 800 886 4870 Ext. 1, write to us at clientcare@freightera.com, or visit our Help Center!
Not so sure? Read what our customers say about our rates and service.
Happy shipping!