Why It's Vital to Disclose that Your Ground Freight Shipment is Hazmat

A hazmat label warning of dangerous goods
When it comes to hazmat — short for hazardous materials — in ground freight shipping, transparency isn't just a nice-to-have; it's a must-have. 
So why is the declaration of hazardous materials so crucial? Is it merely about ticking off the compliance box, or is there more to it?
Recently, we've had an unfortunate case where failing to disclose that their shipment was hazardous cost one of our clients thousands of dollars and urged us to write this cautionary piece.
In this article, we'll dive deep into the importance of disclosing hazmat shipments, ensuring both safety and compliance throughout the transportation process.
Safety first and always
The number one reason to disclose hazmat shipments is safety. Hazardous materials can pose significant risks to health, property, and the environment. Proper declaration ensures that all involved parties, from your Freightera Client Care rep to the driver and warehouse workers, handle the shipment with the necessary precautions. It also allows for adequate response measures in case of incidents.
Compliance is non-negotiable
Regulations around hazmat shipments are stringent. And for a good reason. Non-compliance can result in hefty penalties, legal actions, and even the revocation of business licenses. By disclosing that your shipment contains hazardous materials, you're taking the first step in ensuring full compliance with transportation regulations.
Transparent communication about hazmat contents ensures that your freight quote through Freightera is all-inclusive and that you'll encounter no unwanted surprise charges. It also signals that you prioritize safety and compliance, safeguarding both the carrier's team and assets. It's almost needless to say that it's better to work with a happy carrier than an unhappy one.
Training and equipped handling
Not all drivers are allowed to handle any kind of freight. Our carriers have trained professionals and specialized equipment for handling hazardous goods. When they're aware of the hazmat contents, they can assign the right team and tools for the job, ensuring secure and efficient transportation.
Properly declaring your goods as hazardous is quite easy. All the carriers need to know is:
The UN code

(United Nations code) is a four-digit number that identifies your cargo's contents/dangerous substances

The full name of the commodity

(for example: Lithium Ion Batteries, or Acetone)

The hazmat class

(which defines the category of hazardous material that your cargo falls under such as gasses, explosives, etc.)

The packing group

(defines the

level of danger your freight poses

)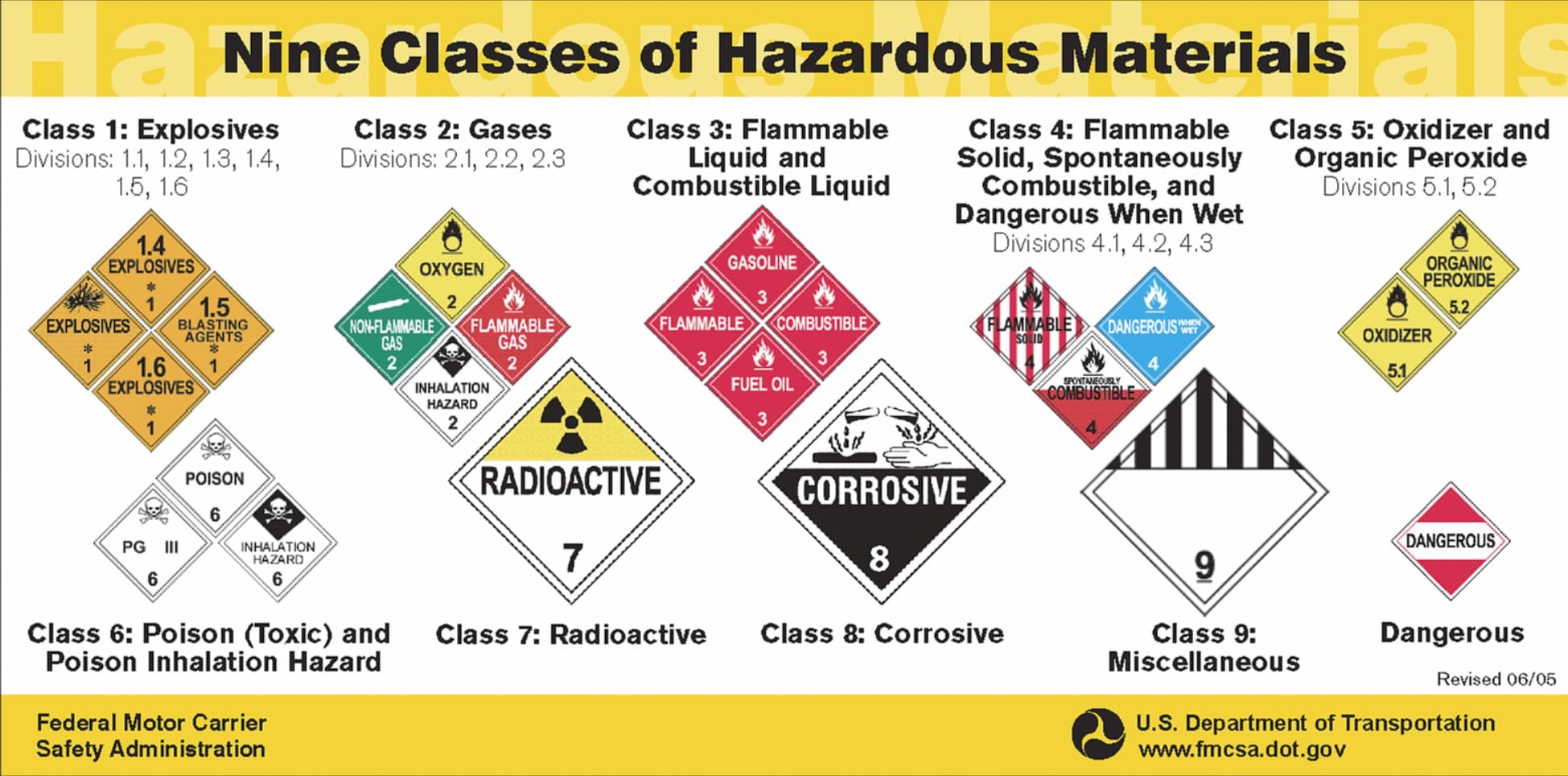 To wrap up
While hazmat shipments might seem like any other consignment, their potential risks make them stand apart. Disclosure is the first line of defense against these risks, ensuring safety, compliance, efficiency, and trust. Remember, when it comes to hazmat shipments, transparency isn't a choice; it's a responsibility.
Read our Intro Guide to Hazmat Freight Shipping for more information, or visit our Help Center to learn about online freight shipping with Freightera, how to use the platform for instant quotes,  and what documents to include in shipping. Register for free to access instant freight quotes from 100s of carriers at Freightera marketplace.
Happy shipping! 🙂