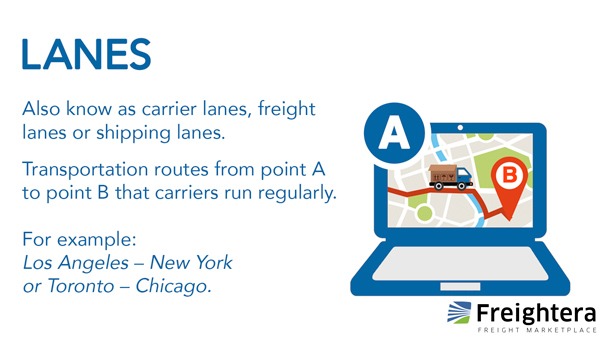 Freight lanes or laes, carrier lanes or shipping lanes, are transportation routes across the country, continent or even across the world that a carrier services.
For example, shipping from New York, NY to Quebec City, QC is considered a lane.
If a carrier does have terminals in both cities, but are not currently shipping to or from one of them, they would say that they are not currently servicing that specific lane.
Other freight lane examples:
Los Angeles to New York
Toronto to Chicago
Vancouver to Seattle