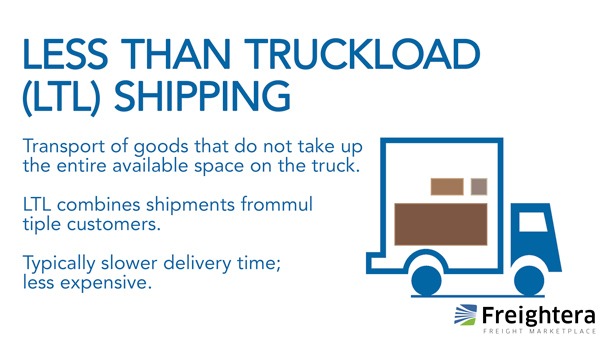 Less Than Truckload (LTL) Shipping:
Less Than Truckload shipping aka LTL shipping is the transport of goods that do not take up the entire available space on the truck.
LTL freight combines shipments from multiple customers. Typically, it's less expensive than Full Truckload (FTL, or TL) shipping, and slower to deliver.