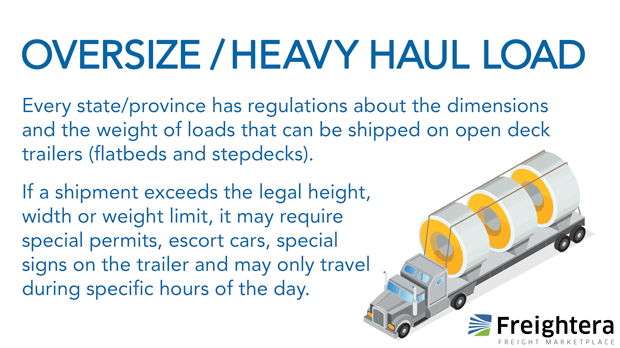 Every state/province has regulations about the dimensions and the weight of loads that can be shipped on open deck trailers (flatbeds and stepdecks).
If a shipment exceeds the legal height, width, or weight limit, it may require special permits, escort cars, special signs on the trailer, and may only be allowed to move during specific hours of the day.
Find out more about shipping oversize / heavy haul cargo with Freightera.