How to use the online chat
How to contact Freightera using our online chat feature
1) Click on the "Chat now" button at the bottom right of your screen
This option will open a new window for you. The new window will serve as your chat bubble after you've entered the necessary information
In case you can't see the "Chat now" option, please disable the adblocker in your browser settings.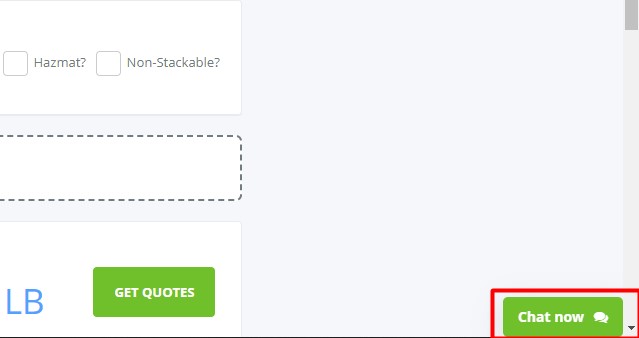 2) Enter your name and email address in the required fields
We ask for your contact information in order to follow up via email in case you get disconnected or if you don't have time to wait for an update. Providing your email address here does not sign you up for our newsletter.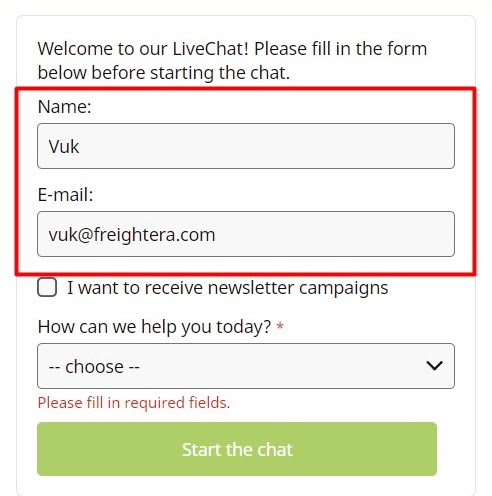 3) Select the reason for contacting us from the dropdown menu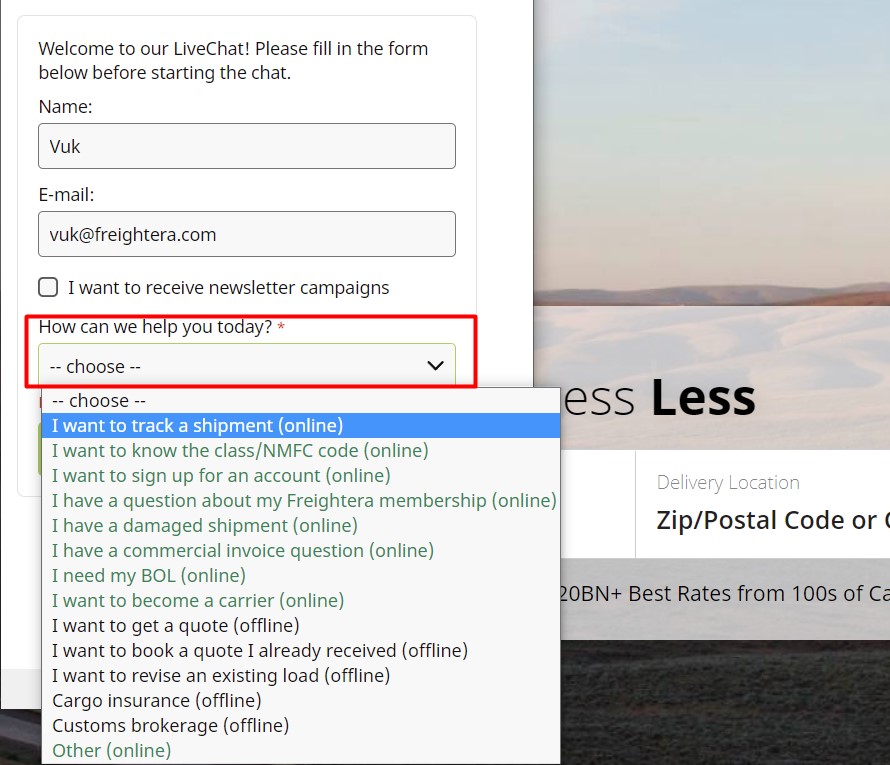 Choosing the right location type is essential to getting an accurate quote. Here is the list of what all location types are:
4) (Optional) Subscribe to our newsletter to stay informed about new rates and updates
We constantly expand our partner carrier list and update our prices. Signing up for our newsletter is the best way to stay informed.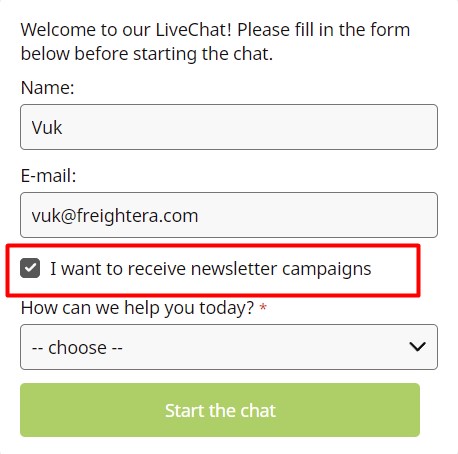 5) Click the "Start the chat" button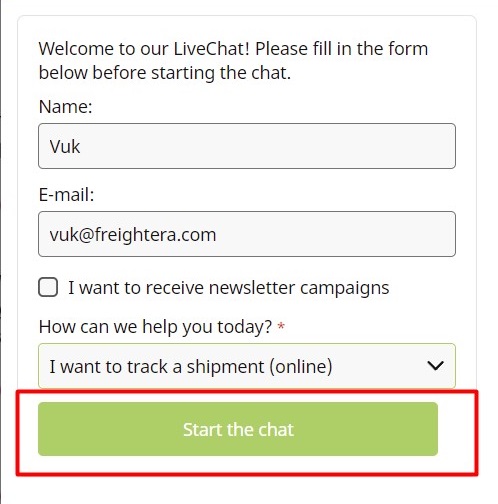 If you have any questions, you can chat with us, call our super-friendly Client Care team at (800) 886-4870 Ext. 1 or at [email protected]
Happy Shipping!