Online shipping in Canada, USA and cross-border
24/7 online access to exclusive discounted rates
Instant quotes from 100s of carriers
Online shipment tracking
Automated documentation: bills of lading, shipping labels
Online shipping history
LTL, FTL, Flatbed, Heavy Haul, Container, Rail
Online chat, phone and email support
NMFC and Shipment Class consultation
Customs broker recommendation
2 users**
Unlimited automated quotes
30 points/month for broker quotes per user (10pts/quote)
Gain 10-15 points for every booking
Online shipping in Canada, USA and cross-border
24/7 online access to exclusive discounted rates
Instant quotes from 100s of carriers
Online shipment tracking
Automated documentation: bills of lading, shipping labels
Online shipping history
LTL, FTL, Flatbed, Heavy Haul, Container, Rail
Online chat, phone and email support
NMFC and Shipment Class consultation
Customs broker recommendation
2 users**
Unlimited automated quotes
50 points/month for broker quotes per user (10pts/quote)
Gain 10-15 points for every booking
Export to Excel
Parcel shipping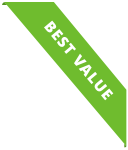 Online shipping in Canada, USA and cross-border
24/7 online access to exclusive discounted rates
Instant quotes from 100s of carriers
Online shipment tracking
Automated documentation: bills of lading, shipping labels
Online shipping history
LTL, FTL, Flatbed, Heavy Haul, Container, Rail
Online chat, phone and email support
NMFC and Shipment Class consultation
Customs broker recommendation
5 users**
Unlimited automated quotes
100 points/month for broker quotes per user (10pts/quote)
Gain 10-15 points for every booking
Export to Excel
Parcel shipping
Priority handling***
Dedicated account rep
Dedicated broker
Individual onboarding

Annual shipping optimization****

API integration
Online shipping in Canada, USA and cross-border
24/7 online access to exclusive discounted rates
Instant quotes from 100s of carriers
Online shipment tracking
Automated documentation: bills of lading, shipping labels
Online shipping history
LTL, FTL, Flatbed, Heavy Haul, Container, Rail
Online chat, phone and email support
NMFC and Shipment Class consultation
Customs broker recommendation
Unlimited users
Unlimited automated quotes
Unlimited broker quotes
Export to Excel
Parcel shipping
Priority handling***
Dedicated account rep
Dedicated broker
Individual onboarding

Annual shipping optimization****

API integration
*3 months free trial.
**Additional users are $12/month for Basic, $19/month for SMB Plus, $29/month for SMB Priority.
***Your requests are prioritized and taken care of first, and you get minimum turnaround time (1-2 hours) for broker quotes during business hours.
****Companies with a shipping budget of $150K or more per year qualify for our shipping cost optimization plan. Our specialist will review your typical spending on freight and see how much you could save with shipping optimization. This service includes a mid-year review.