How do I access my invoices?
How to access and easily pay your invoice online
Please log into your Freightera account. You'll find all of your billing history under the 'Bills' section of your Freightera account. Click on 'Unpaid Bills' to pay them.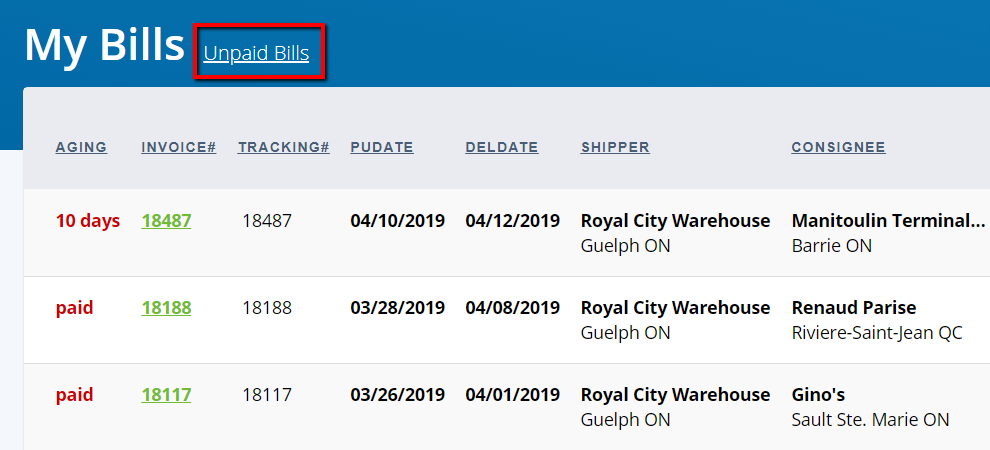 If you have any questions, you can chat with us, call our super-friendly Client Care team at (800) 886-4870 Ext. 1 or at clientcare@freightera.com.