How do I track my shipments?
How to check the shipping status and track your shipments through your online Freightera account
There are a couple of ways to track your shipments directly on Freightera.
Log into your account and go to 'Shipments'. Find the BOL# of the shipment you'd like to track, and click on 'Track Shipment'. This link will take you to the carrier's website, where you'll be able to see detailed tracking information.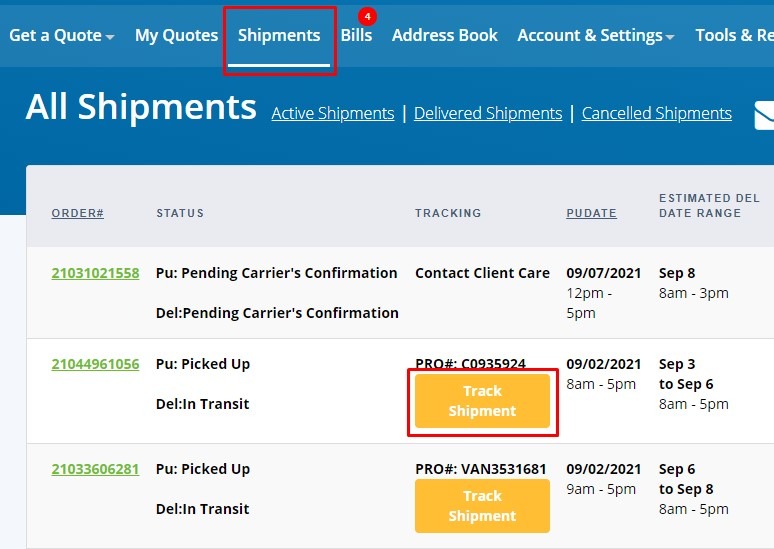 Note: if instead of a tracking link you see 'Contact Client Care' next to your order#, this means the order has not been picked up yet, or that there is still no tracking info available.
In this case, please chat with us. You can also call us at (800) 886-4870 Ext. 1 or at [email protected], and we will request tracking from the carrier right away and update you promptly.