How do I change my password?
All you need to know about changing your account password
To change your Freightera password, go to 'Account & Settings' on your shipper dashboard, click 'Login Details' and then click 'edit'.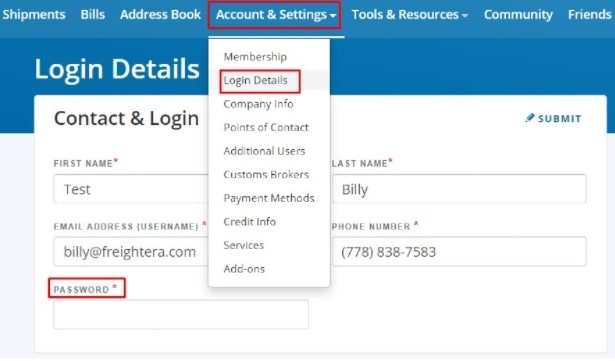 If you have any questions, you can chat with us, call our super-friendly Client Care team at (800) 886-4870 Ext. 1 or at clientcare@freightera.com.