Address Book feature
Information on how the "Address Book" feature works on your Freightera account
The "Address Book" feature enables you to easily upload companies and addresses that you often ship from or to. This feature will save you a lot of time, as it allows you to then quickly select these companies on the quoting page. It also automatically fills in the "Pick Up" and "Delivery" details on the booking page, if your pick up and delivery locations are the same.
You can use this feature in the following way:
Click "My Address Book" on your Freightera account.
Click "Import Contacts" to upload them in bulk in a .CSV format file (template available for download when you click this option); or click "Add Contact" to add your contacts one at a time.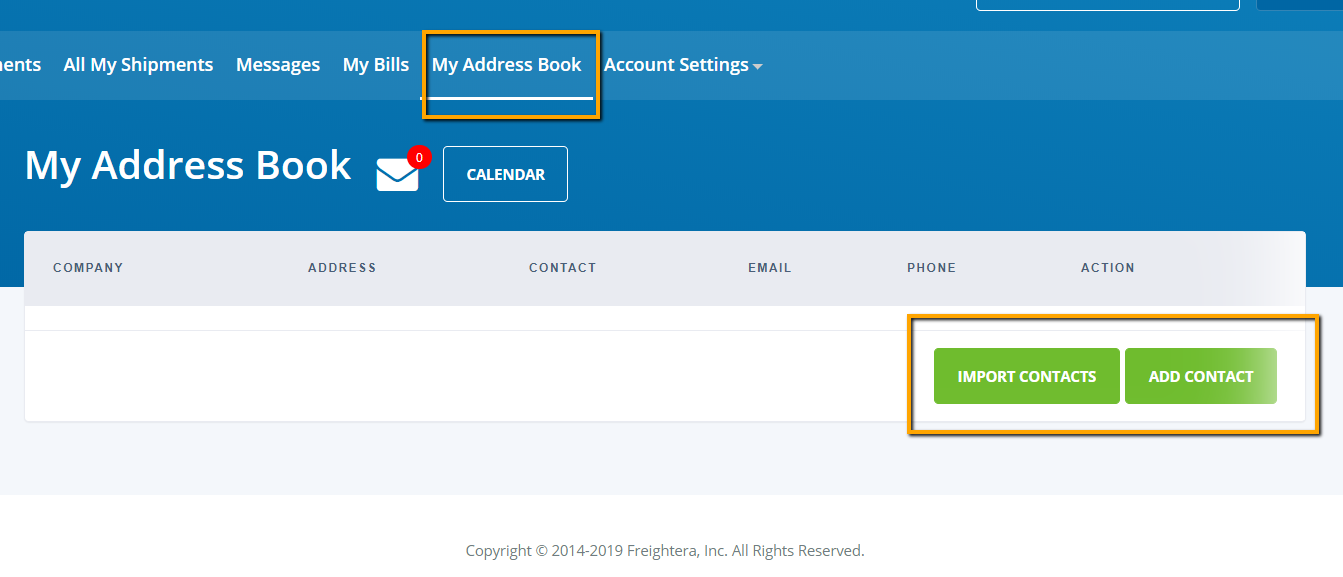 You can edit or remove companies and addresses you've entered by clicking the "Edit/Remove" button next to them.

Once you're done adding the companies and addresses, you'll be able to find them on the booking page by clicking the "Address Book" option.

If you have any questions, you can chat with us, call our super-friendly Client Care team at (800) 886-4870 Ext. 1 or at [email protected]