What is a tailgate/liftgate and how is it used?
Information on what Tailgate/Liftgate is & how it's used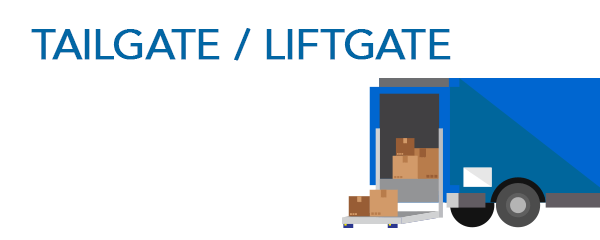 A tailgate (Canada) or liftgate (USA) is a platform at the rear of the truck, used for loading and unloading heavy freight at locations without docks and forklifts.
Maximum freight dimensions and weight a tailgate/liftgate can handle depend on the carrier - they are usually 72"L x 48"W x 82"H and 1300-1500 lbs.
Tailgate/liftgate falls under 'Special Handling', and if your location doesn't have a dock or a forklift, you should select the tailgate on the quoting page, in order for us to provide you with an accurate quote. Please find more information on 'What falls under special handling?'
If you have any questions, you can chat with us, call our super-friendly Client Care team at (800) 886-4870 Ext. 1 or at [email protected]